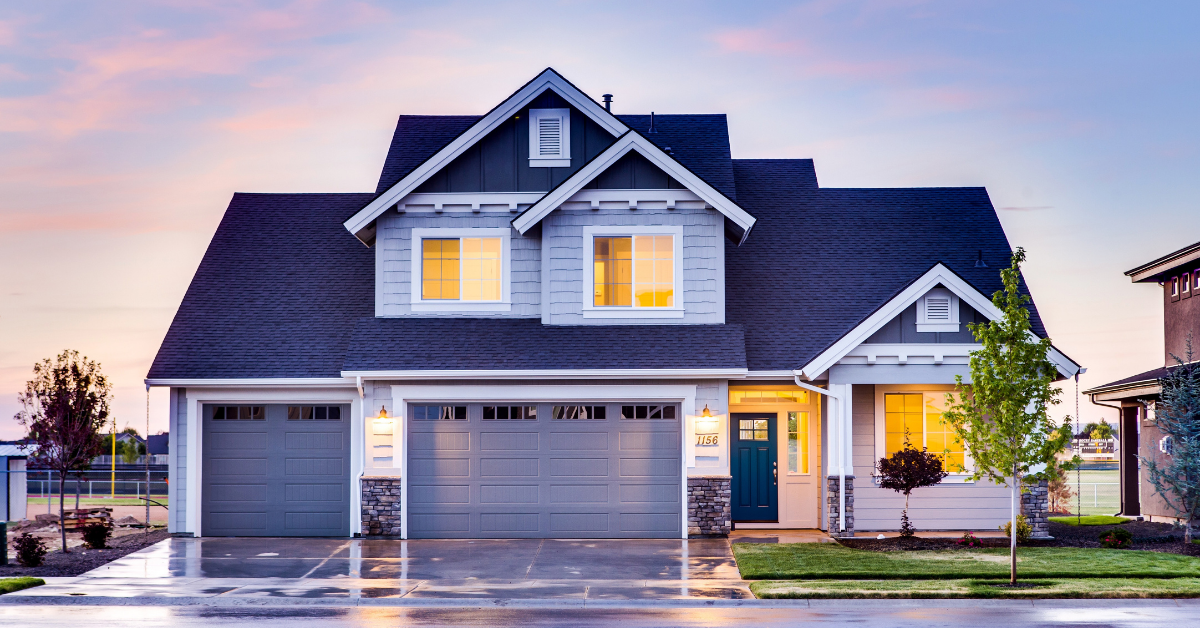 Making big property decisions? Whether you've inherited a new piece of property or are just moving to a new location, you have important choices to make.
Do you sell your home, take the profits, and move on? Or do you rent it, earn monthly income, and continue to let it appreciate?
Well, rent and sell aren't your only 2 options—there's another.
Have you heard of a 1031 exchange?
Don't worry if you're not in the loop—we've got you covered. Every option has its own pros and cons that make it the better choice depending on your unique situation.
Below, we'll walk you through your 3 best options when it comes to deciding what to do with your home.
3 Options for Your Home
1. Rent
Now's a great time to hold on to your property and rent it out. Renting your property gives you a monthly income stream while letting your asset appreciate. Home values increased by nearly 19% last year—that's a whole lot of upside you could be missing out on if you sell your home. Plus, keeping your money invested in real estate is a sure-fire way to combat inflation.
However, sometimes you're not in a position to rent your home. You may be too busy, or you may be moving far away. You might not want to deal with maintenance headaches and tenant troubles, and all those hours spent managing the property have value.
Fortunately, you don't have to do it all yourself. You could use a service like Nomad to guarantee your rent, market your property, and handle all the nitty-gritty aspects of property management.
Still, there's the threat of the market tanking. If it does, your property's value could crash overnight. That's not completely devastating if you plan to rent your property out long-term, but it could be a major hiccup if you want to sell your property in the near future.
Pros of Renting
Investment Opportunity: Real estate can be a great tool to diversify your investments. You get ongoing appreciation, tax benefits, monthly income, and leverage.
Tax Deductions: Claim deductions on things like interest and mortgage payments, marketing costs, repairs, management fees, depreciation, and more.
Long-Term Value: Renting your property makes someone else pay the monthly mortgage while your house appreciates, meaning you can make a lot more money in the long run.
Monthly Income: Selling your house is a one-and-done deal—renting it provides you with a monthly income stream.
Cons of Renting
Time and Energy: Renting your property isn't necessarily something you can just put on autopilot. While services like Nomad can take the day-to-day hassles off your plate, renting is an ongoing stressor.
Maintenance: You're responsible for keeping the property safe and up to date. When things break, you need to fix them, and that will come out of your wallet.
Market Crash: Your property's value could tank if the housing market crashes.
Challenging Second Mortgage: Financing 2 simultaneous mortgages can be tricky. While you might be able to handle it, lenders can sometimes be hesitant.
2. Sell
With home values skyrocketing, there's a good chance your property is worth a lot more now than it was yesterday. Instead of waiting for it to appreciate further, you can capitalize now and sell your property for a lump sum of cash. This can be even more lucrative if you've lived in the house for at least 24 months in the last 5 years—in that case, you won't even need to pay capital gains taxes on a certain amount of capital gains depending on your personal tax situation.
If you need capital now (for another investment, retirement, home, etc.), selling your home might be the fastest way to get it. However, if the property is subject to capital gains and deprecation recapture taxes, you might lose substantial equity after additional closing costs, home repairs, broker fees, and the like—but you won't have the stress of owning the property anymore.
Once you sell your property, the cash is in your bank account, and the worries are all behind you. You don't have to worry about maintenance, tenants, or collecting rent.
Selling a property isn't always quick and straightforward, though. Depending on your location, it might be tricky finding a buyer—and you also might need to invest money in updating and repairing your property to increase its marketability.
Pros of Selling
Immediate Capital: Selling your property gets you money quickly. You don't have to wait months or years to see your liquidated wealth grow.
Less Stress: Selling a house can be stressful, but you're off the hook for good once it's sold.
Cons of Selling
Lost Upside: With home values appreciating, selling your home today could mean you miss out on huge upsides down the road.
Upfront Investment: You may need to make costly updates and repairs to get your house on the market. Then, you still have costly seller fees.
Failure to Sell: There's no guarantee your house will sell, which means your upfront investments might not yield a return for months or years.
3. 1031 Exchange
A 1031 exchange lets you swap your investment property for another "like-kind property" to defer paying capital gains taxes. If your property is eligible for capital gains taxes on a sale, you might want to consider the 1031 exchange if you plan on purchasing another piece of real estate.
The 1031 exchange gets its name from Internal Revenue Code Section 1031, and it's used to change the form of your investment. It's a way of growing your investment without paying taxes (yet). "Like-kind" has a liberal interpretation. You could trade an apartment building for a strip mall or a ranch for raw land—you could even swap a former primary residence (in some situations).
However, there are many traps and nuances to the 1031 exchange, making it a bit complicated if you're not an expert. We recommend working with a professional if you plan to go down this road.
Nomad specializes in 1031 exchanges, so let us know if you need help navigating this path. We can help you find the perfect like-kind replacement property before you sell your property, ensuring you have a great replacement lined up in advance.
Pros of 1031 Exchange
Tax Deferment: Swap your investments and defer paying taxes (potentially forever).
Investment: Turn your property into an investment by upgrading it for a property in a state or city that's more or less volatile (depending on your goals). For example, you might swap your single-family apartment in a suburb for a multi-family unit in the city.
Depreciation Reset: You may have an opportunity to reset the depreciable amount of your investment property to get you bigger tax benefits.
Liquidity: Trade your investment property for a more liquid property asset that'll give you better exit flexibility down the road. For example, you could trade your property for a more in-demand home or one in a hotter market.
Cons of 1031 Exchange
Timeline: You have deadlines you need to meet to qualify for a 1031 exchange. Fail to meet them, and you'll end up paying taxes.
Confusing Rules: It can be difficult to keep track of all the rules and timelines, and there's a lot of money at stake.
Finding Properties: Finding the right like-kind property can be challenging, especially if you have time constraints and don't know where to look.
Want to Rent, Sell, or 1031? Let Us Help.
None of the options above are better than another—they each work for different people depending on their unique financial goals and situations. Regardless of which one is right for you, we can help.
Work with our team of experts at Nomad, and we'll walk you through your options. Whether you decide to rent, sell, or 1031 (or all of the above), we can help you do it.
Give us a call or fill out the form to get started.