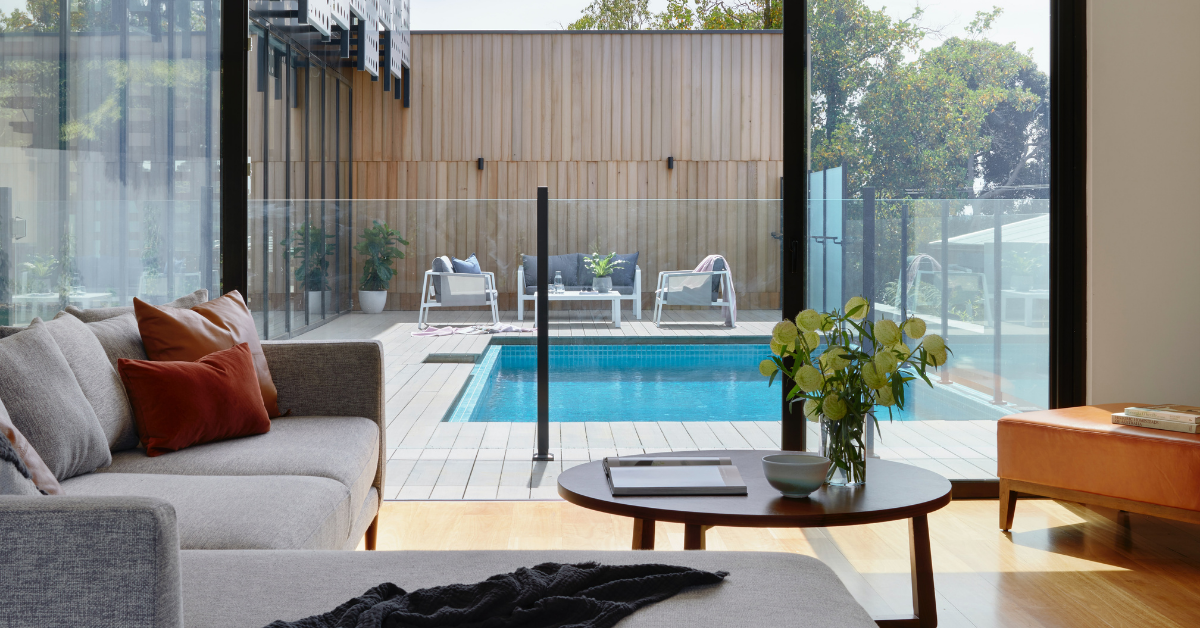 Owning a single investment property is a great start to obtaining financial freedom. However, it's just that—a start. You'll need to acquire a second, third, fourth, and beyond properties to turn your part-time hustle into a full-time income.
Fortunately, you've done this before—and the first time is often the hardest. Now, you know what the process looks like and what to expect.
But is now the right time to buy another investment property? Can you afford one? How will you manage multiple properties? Is managing two properties twice as hard?
Woah, woah, woah. Don't get too far ahead of yourself. We'll help you answer all those questions (and more) below. Let's take you step by step through the decision and process to buy your next investment property.
First, let's look at why you should purchase additional investment properties. Then, we'll see if now is the right time.
4 Reasons to Purchase Another Investment Property
Boost Your Monthly Income: Additional properties mean additional monthly income. As long as your renting it for more than the mortgage (and overhead), you're making a monthly profit. Plus, you're building equity in the home while it grows in value—leading to a more profitable sale in years to come.
Save on Bulk Discount Purchases: If you're already buying repair and maintenance services for one unit, you'll likely be able to get discounts as you add more properties.
Diversify Your Portfolio: When you only have a single property, a vacancy can be devastating to your bottom line. However, it's less risky when you have multiple properties bringing in monthly income.
Earn Passive Income: Buying a property can be a lot of work, but that's where most of the time and energy investment come in. If you're using a company like Nomad to manage your rentals, you can sit back and relax while you earn a monthly paycheck and your property appreciates.
Should You Buy Another Investment Property Right Now?
Timing is everything. Whether you're asking for a raise or your spouse's hand in marriage, you have to nail the right moment.
Here are a few things you'll want to consider to gauge if the timing is right:
Finances: Do you have enough equity, savings, or credit to afford another loan right now? Can you afford a second monthly mortgage if you can't occupy the new property immediately?
Performance: How are your other investment properties doing? Are they generating consistent, reliable income? Do you believe they'll continue doing well?
Bandwidth: Do you have extra time to invest in another property? Will you be available to find, purchase, prepare, and rent another home?
Answer these questions honestly. If the timing doesn't work out, that doesn't mean you're never going to own multiple investment properties—it just means now might not be the right time.
Depending on how you answer these questions, you may need to make changes to get yourself ready for another property.
For example, if your finances aren't in a great spot at the moment, you may want to consider saving and building a financial cushion before investing your money. And if your current properties are underperforming, it may be a better idea to improve their performance rather than invest in another property.
Also, consider your rental strategy. A short-term rental method will require substantially more time and energy—plus, it'll demand more upfront costs. A long-term rental method is a more hands-off set-it-and-forget-it approach. Yes, it still requires work and capital, but it's far less demanding than short-term rentals.
How to Buy Your Next Investment Property
If the timing checks out, you're ready to move on to the next step in the decision-making process. Here, you'll be getting your finances in order, determining how much you can afford, finding a trusted partner, and locating the perfect property for your investment.
Get Your Financials In Order
This isn't the fun part, but it's necessary. It's time to clean up your books and generate your financial reports.
Lenders are going to want to see you're a borrower they can trust. They'll want to see proof that your current property investments are performing well. They want to know that you can afford another loan and reliably pay it back.
Go ahead and find answers to all the questions you know they'll ask.
Determine How Much You Can Afford
Look at your savings, equity, and current monthly expenses to determine your budget. Think about the down payment you'll need to make and all the following monthly payments.
Yes, your renters will help pay the monthly mortgage, but can you avoid default if you don't find renters for 6 months? What about 12 months?
When evaluating how much you can afford, remember that you can leverage your future rental income to secure a loan. If you work with Nomad, we can guarantee your rent before you even purchase your property.
Sound too good to be true? Take a look at Gary and Trish's experience.
They wanted to buy a new home, but they couldn't afford a second mortgage without showing extra monthly income first. The couple leveraged a guaranteed rent offer (GRO) to boost their monthly income and qualify for an affordable loan.
"Gary and Trish benefited greatly from getting credit for their rental income with Nomad's lease," said Matt Thelen, one of Nomad's founders. "Without that signed lease in hand, they faced a potential double-whammy in getting their new loan—having the mortgage debt on the existing property count towards their debt to income ratio without the offsetting income."
Work With a Trusted Partner
Adding another investment property is going to be overwhelming and time-intensive on your own. Work with a trusted partner like Nomad to hand off the nitty-gritty aspects of your property management.
Nomad will guarantee your rent, market your property, find great tenants, collect rent, handle preventative maintenance, and provide 24/7 emergency response to your tenants. All-in-all, this saves DIY landlords hundreds of hours every year.
Less time managing the minutiae frees up more opportunities for you to build your investment portfolio.
Alone, it's hard work expanding to additional investment properties. With Nomad on your side, it's as easy as handing us the keys.
Find a Top-Notch Property
Now that you've got the partner and the finances taken care of, it's time to find the right property. Take a look at the Nomad brokerage to find the perfect property for your next investment.
Here's what you get when you purchase through us:
Guaranteed Rent: We'll guarantee your rent before you even buy the property, guaranteeing you don't lose a penny on a rough start or vacancies.
6-Months Rent Paid Upfront: Money is tight after buying a new property—we get it. We'll give you 6-months rent upfront that you can put towards closing costs or renovations.
Access to Off-Market Inventory: We have connections. Work with us, and you'll get access to properties that haven't even hit the market yet.
Of course, you can find a property on your own, too. Use popular websites like Zillow or Realtor.com to search and shop around for your next investment property.
Start Generating Income From the Get-Go
Once you've found and closed on your next investment property, it's time to start making money. Let's get your property ready and occupied as soon as possible.
Get Property Rent Ready
Your new investment property might not be ready for rent yet, and that's OK. If you used Nomad to buy your property, you'll have 6-month upfront rent to work with.
Use this money to renovate the home. Make any changes necessary you need to update it so that you can earn top dollar monthly rent.
Want to make some budget-friendly renovations before you start looking for tenants? Here are a few of our favorites.
Once the property is ready to go, it's time to put it on the market and find tenants. Nomad can help take care of all the professional pictures and listings for you, too.
Find Reliable Tenants
Finding top-notch tenants can be a time-consuming, headache-inducing task—but it doesn't have to be. Work with Nomad, and we'll handle the entire process for you.
Want to go it alone? Here's what to do.
Describe Your Ideal Tenant: Know what you want in a tenant. Depending on your property and location, you might need to be flexible—but put it down on paper what you'd prefer.
Advertise Your Property: Set fair expectations and weed out the tenants you don't want. Include whether pets are allowed and if the property is smoking-friendly. Be upfront about the terms of tenancy and security deposits.
Screen Tenants: Time to do your due diligence. This step includes credit checks, criminal background checks, income verification, previous landlord recommendations, and interviews.
Choose the Best Tenant: Once you have your list of vetted and qualified candidates, it's time to play eeny meeny miny moe. Just kidding. Examine your options and choose the candidate that feels right.
Build and Maintain the Relationship: Keep the lines of communication open. Be available and quick to respond when your tenants need anything. Better relationships lead to fewer vacancies and less costly property maintenance.
Capitalize on Your Economies of Scale
Getting your second or third investment property to profitable status isn't as difficult or time-consuming as the first one. You've done this before, and now you have the economies of scale on your side.
Here are a few of the ways additional investment properties don't necessarily require extra time or energy:
Trusted Partnerships: Already worked with a property manager on your first property? It's even easier for your second or third. You know how it works, and you know what to expect.
Maintenance Relationships: You've likely made quite a few relationships with handypersons, electricians, plumbers, and the like. If your next investment property is in a nearby area, you can utilize those existing relationships (and maybe even get a discount).
Reuse Similar Contracts: Go through the process to get a formal contract for your property? You can use most of the template to form your subsequent agreements, too.
Collecting Rent: Have you set up a system for your tenants to pay you? Adding another tenant doesn't usually add any more work on your part.
Ready to Get Started?
Start looking for your next investment property now. Nomad can help you find and purchase the perfect home for your next investment.
Browse our Colorado listings and Arizona listings to see how much these properties could be making you each month.
Want hands-on help? Call (720) 734-1584 to get in touch with us today.