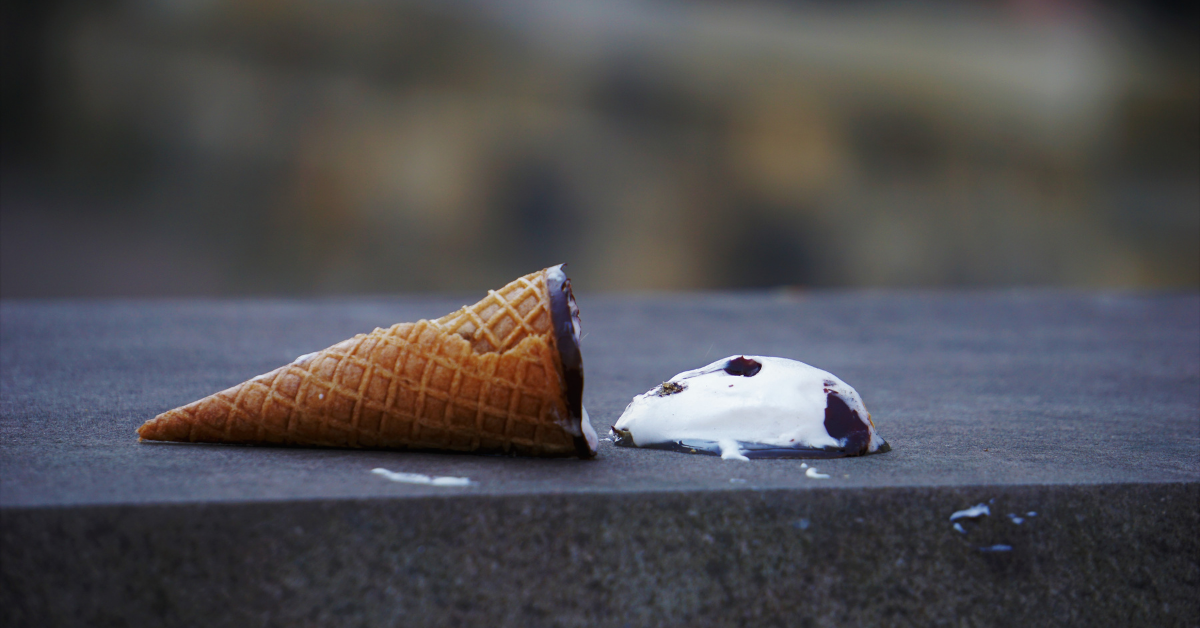 Intentionally (or accidentally) becoming a landlord doesn't automatically make you an overnight master of the trade. There's a lot to learn, and you're bound to make mistakes along the way.
And that's okay!
However, some mistakes can be more damaging than others—and it's best to avoid them entirely if possible.
Let us help!
Our team has decades of experience in the real estate industry, and we've seen our fair share of against-all-odds successes and also a painful number of epic fails.
Here are the 11 most common mistakes we see landlords make all the time:
Violating Fair Housing Laws
Under Marketing Your Rental
Under Pricing Your Rental
Assuming the Property Will Always Be Rented
Underestimating the Cost of Repairs and Maintenance
Failing to Screen Tenants Properly
Using Poor Lease Agreements
Forgetting an Emergency Fund
Mishandling Security Deposits
Viewing It as a Hobby
Neglecting Tenants
Below, we'll get into the nitty-gritty details about each of these blunders. You'll learn what to do, what not to do, and how to avoid rookie mistakes now and in the future.
11 Most Common Landlord Mistakes
1. Violating Fair Housing Laws
Fair Housing laws protect potential tenants from discrimination. The federal government has Fair Housing Laws, and some states have their own additions and extra layers.
The federal Fair Housing Act prohibits discrimination because of:
Color
Race
National Origin
Sex
Religion
Familial Status
Disability
Colorado has its own protections in place to add marital status, ancestry, and creed to that list. Local cities and counties have their own laws, too, adding more complexity to it all.
These laws don't just play a part in who you eventually lease to—they also are important in how you list and market your property. For example, it's unlawful to market a property as "great for couples" because that's discriminating against single-member families or anyone who's not a couple.
It's also unlawful during an interview to ask a potential tenant how many children they have or want because this discriminates against familial status.
There are a lot more dos and don'ts to protect the rights of renters.
Fair housing laws can be a bit overwhelming, but a partner like Nomad can help you safely and smoothly navigate these laws. Don't worry—we got you covered.
2. Under Marketing Your Rental
Vacancies are one of the most costly rental property expenses, and they're often a result of under-marketing.
To avoid vacancies and incorrect tenant-property fits, you'll need to market your property like a pro. This includes:
Listing your property on as many sites renters use as possible—over 20 sites
Adding accurate, colorful descriptions to market your property
Providing professional images that showcase your rental's best attributes (we've found the 3D tours are also helpful to minimize the amount of showings needed)
Screen tenants from the get-go to save time and money
Offer property showings—and do them in an effective way
And this is just scratching the surface. It's possible to do all this on your own, but you're going to need a professional camera, understanding of the area and target demographic, skill with words, time, and market know-how.
Fortunately for you, when you lease with Nomad, we handle all the necessary marketing. Photos, listings, walkthroughs—you name it, we do it. Learn how we make it all work.
3. Under Pricing Your Rental
Pricing matters—it's one of the most critical factors in finding the right tenants.
Curious how much you can rent your property for? Figure it out with our step-by-step guide: 2021 Guide to Rental Rates: How Much Can I Rent My House for?
You want to maximize your rental income, but you also want to mitigate vacancies by occupying your property as soon as possible. It's a delicate balancing act.
Pricing is hard, and it's far from a one-and-done ordeal. You'll need to constantly monitor your prices and the housing market to reevaluate each time you re-lease your property.
When you lease with Nomad, you don't have to worry about rent prices. We do that for you. And if we rent your property for more than we guarantee, we'll share the additional income with you.
4. Assuming the Property Will Always Be Rented
You need to plan for when rental vacancies happen, not if. Most new landlords don't factor in the costs of vacancy rates—they just assume the property will always be leased.
However, this hindsight can be a complete profit killer.
Think about it.
If you're renting your property for $2,000 a month, you're losing almost $100 every day that your property sits vacant. If you're not savvy at listing, marketing, screening, and leasing your property quickly, you could lose out on thousands of dollars while looking for a tenant..
And if you're still paying the mortgage on the property, this isn't just lost income—this is an additional hefty expense that you're paying for out of your own pocket.
When you lease with Nomad, you'll never feel that costly vacancy pain again—ever. Whether we rent your property or not, you'll be paid on the 10th of every month. Guaranteed.
Pretty cool, huh?
5. Underestimating the Cost of Repairs and Maintenance
Repairs and maintenance costs are one of the biggest hidden costs eating into your rental profits.
Replacing appliances and maintaining the home isn't cheap—but it's necessary. Annual maintenance costs can be as much as 1% of your property's value (or more).
So if your home is worth $400,000, then you should plan on spending $4,000 a year to maintain it (or about $400 per month). That's a considerable cost that sneaks up on unaware first-time landlords.
To avoid budget-crushing surprises, it's best to proactively maintain your home rather than repair and replace. This means fixing things before they break and regularly cleaning and maintaining key equipment like HVAC systems and kitchen appliances.
6. Failing to Screen Tenants Properly
New landlords often jump at the first tenant, happy to get someone under contract and paying the mortgage.
Unfortunately, a bad tenant can sometimes be worse than no tenant. Bad tenants can waste your valuable time and money:
Causing disturbances for neighbors
Failing to make rent payments on time
Avoiding your phone calls and messages
Damaging the property
Requiring eventual costly evictions
Needless to say, it's worth doing it right the first time to find the best-of-the-best tenants for your rental property.
However, that's easier said than done. To find the right tenants, you'll need to:
Create the right property for the right tenant
Appropriately advertise your property and set fair expectations
Screen tenants like a pro with reliable background checks and interviews
Build and maintain relationships with your clients
It's a lot of work—but it's worth it.
This is something else Nomad can help you with. Even if you want to manage your rental property on your own, you can partner with us to professionally lease your property to fantastic Nomad-approved tenants.
Plus, we'll do it within 45 days or reduce our fees by half—and that's a promise.
7. Using Poor Lease Agreements
A rental property is a business, and in business, you can't rely on handshakes. You need the right words and the right agreements on paper with signatures and dates.
That's easier said than done.
You'll need to create a lease that protects you and your renters, as well as complies with federal and state laws. Check out FindLaw.com for a list of state-by-state rules on lease and rental agreement laws.
8. Forgetting an Emergency Fund
An emergency fund isn't a nice-to-have—it's a need-to-have. Let's face it, as 2020 showed us all too well, you have to expect the unexpected.
Keep a cash reserve on hand to put out any fires (literally and metaphorically). You might need an emergency fund to:
Make immediate repairs to your property
Cover mortgage costs during vacancies
Pay maintenance fees
Cover evictions and legal fees
You don't necessarily need a huge cash cushion before you start leasing your property, but you should start building one for each property right away. Put aside a percentage of your rental income each month to slowly build up your rainy-day fund.
9. Mishandling Security Deposits
Security deposits aren't some arbitrary amount you can charge tenants—state laws govern the amount and required distribution of security funds.
For example, Colorado does not have a limit on security deposit maximum amounts. However, landlords are required to return the deposit within 30 days of tenancy termination unless otherwise stated in the lease agreement. Further, security deposit funds are required to be held separately from other funds.
While laws and nuances like this might seem petty, they can lead to costly and time-consuming legal cases if not handled correctly.
Follow up on your state's laws and guidelines to ensure you're appropriately handling security deposits.
10. Viewing It as a Hobby
Landlording isn't a side hustle or a hobby—it's a business. While it might seem like something fun to do on the side to bring in a little extra cash, it needs to be approached with a certain level of sense and professionalism.
You wouldn't want to work with a boss who approached your career as a side project, nor would a tenant want to live under a landlord who thought of the home as an afterthought.
If you go into the rental business, take it seriously. This is your financial welfare and your tenant's living conditions at stake.
Sure, it can be fun—and it should be. But don't neglect the essentials.
You'll need to:
Establish separate bank accounts to organize deposits and expenses
Use a bookkeeping system to track your cash flow
Pay taxes specific to your rental property
Manage ongoing relationships with your tenants
Budget for emergencies, home improvements, and more
11. Neglecting Tenants
Being a landlord doesn't stop once your tenant signs the lease—there's still a lot to do.
Yes, your tenants should take care of the essential maintenance outlined in your lease agreement (cutting the grass, basic cleaning, taking out the garbage, replacing air filters, etc.), but you're going to need to stay on top of bigger maintenance and repair needs.
Protect your tenant's rights to privacy, but also maintain an open line of communication to handle ongoing needs and concerns.
Maximize Your ROI and Time With Nomad
Don't be penny-wise but pound-foolish when you choose how to manage your property (or how you approach any given step in the process).
Going the full DIY-landlord approach might save you a few hundred dollars a month compared to using a property management service, but that doesn't take into account your valuable time and opportunity costs. Plus, it doesn't factor in the fact that a professional property management company could list (and occupy) your rental for more than you can.
Crunch the numbers for yourself with our Rental Income Calculator. It'll show you:
Expected 2 years earnings
Hidden costs of renting on your own
Increased earnings potential with Nomad
We won't pretend owning, maintaining, and renting a long-term property is easy—it's not! That's why we have a full team of trained professionals who eat, sleep, and breathe real estate. Forgive us the expression, but we understand it takes a village.
Lease your property with Nomad, and all you'll need to know is how to set up your direct deposit. We'll take care of listing, marketing, leasing, and even maintaining your property.
Yes. We do it all.
Get your free guaranteed rent offer now to see how much no-hassle rental income you could make for the next 48 months.