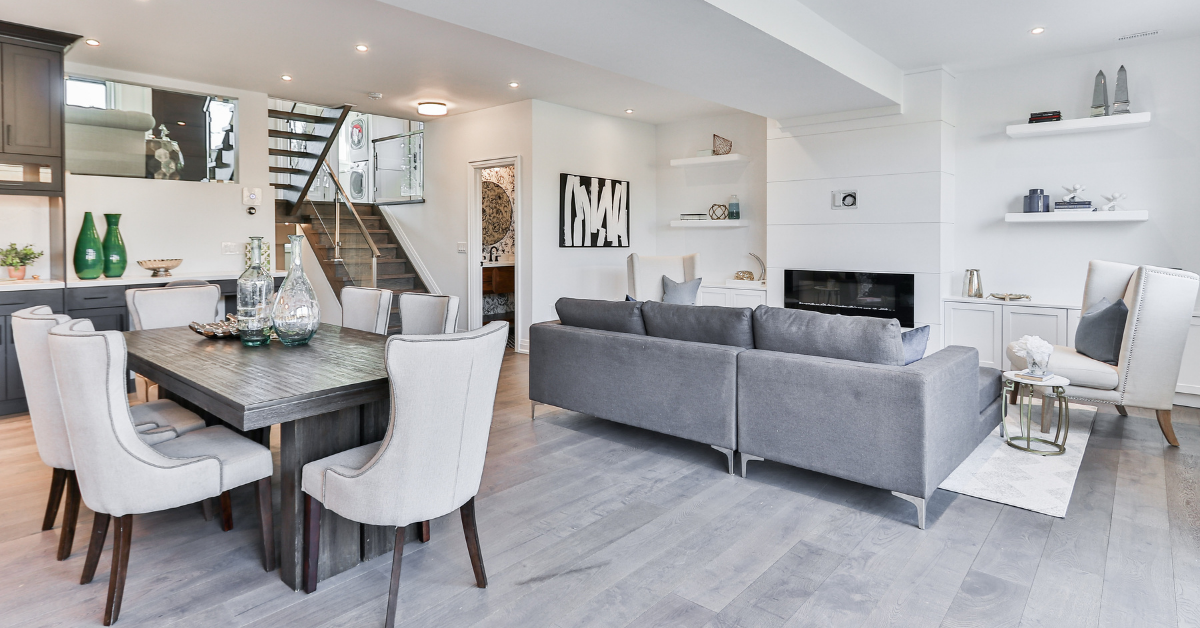 Guaranteed Rent has changed the rental market for landlords, residents, investors, and property management companies alike. It's given property owners a way to maximize their rental income without doing all the heavy lifting.
Nomad's guaranteed rent previously required the use of Nomad's professional marketing and leasing services. This worked well because we can achieve better holistic financial outcomes for most rental owners with expertise and tools that most landlords simply don't have. And, since Nomad guarantees a customer earns market rent starting on a certain date, we had to manage the process ourselves.
Guaranteed Rent With Leasing has worked better than we ever dreamed. However, in listening to our customers, we realized we could provide more flexibility to rental owners by making our professional marketing and leasing services optional to allow owners more adaptability and more hands-on opportunities (at a lower cost to boot).
Up until now, you had to wait for your unit to be vacant to join the Nomad family—now, we're making those same great benefits (including Guaranteed Rent) available at more points across the lease lifecycle.
Ready to market and show the property on your own? We've got you covered. Already have a resident in mind? We've got you covered. Just purchased an income property with a tenant in place? We've got you covered.
What's Changed and Why Now?
Previously we required properties to be vacant and for Nomad to lead in marketing & listing your property. Why? Primarily in order to maximize your rental income and source vetted residents. And while our professional marketing and listing services did just that, we realized that we weren't making our services available to many owners —either because they preferred to have control over the marketing and listing process or they had already sourced a great resident.
As our platform has evolved, we took a refreshed look at our guaranteed rent product and realized that by simply making our marketing and listing services optional we could serve more owners and residents furthering our vision to unlock economic opportunity for everyone in the long-term rental community.
As a result, our newly expanded Guaranteed Rent product lets you join Nomad at any point in your property ownership journey, even if you already have a paying resident under contract, an applicant ready to sign on the dotted line, or are ready to market a property on your own.
With access to guaranteed rent, discounted brokerage fees, exclusive perks, and resident rewards, this service is a win-win solution for both owners and residents alike.
Here's why.
What's in It for You
There's a lot of "what ifs" when it comes to managing a rental property but not a lot of answers—except when you work with Nomad.
What if your tenant doesn't pay rent? Nomad has you covered.
What if they move out, and it's not quite so easy finding a replacement tenant? Nomad can support you in placing another vetted resident.
What if your hands-off dream of passive income is getting interrupted by late-night maintenance calls? Nomad's Home Assistant helps triage maintenance and repair requests.
When you become a Nomad customer, you get:
Oh, and did we mention your resident gets exclusive perks, too? Here's what's in it for your current resident (or would-be tenant).
What's in It for Your Resident
Nomad residents enjoy top-notch rewards and perks. Here's what your residents get when they join the Nomad family:
Online Rent Payments & Credit Reporting
Access to our resident portal to pay rent digitally and keep tabs on their lease. Plus, we report your on-time payments to boost your resident's credit score.
Home Assistant
Residents can speak to a real-life home assistant in 60 seconds to get help with everything from maintenance and repairs to local services. Plus, they get a $300 credit to start scheduled services.
Resident Rewards
Find your home with Nomad and enjoy the best resident benefits from flexible leases and a 24/7 personal concierge to credit building and home buying.
How Do I Get Started?
Already a Nomad customer and have more properties to onboard? Great! Reach out to your dedicated customer success representative, and they'll help kick things off.
New to Nomad? Here's how it works:
Get started today by requesting your free, no-obligation guaranteed rent estimate.
Still not sure which is right for you? Give our guide a read: Nomad Vs. Property Manager Vs. Self-Manager—Which to Choose? It'll walk you through the pros and cons of all your rental property options, helping you narrow down which is the best fit for you.