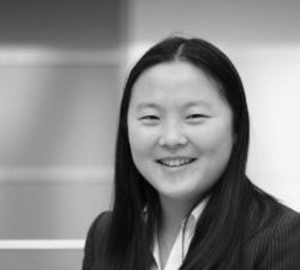 Laura always knew she wanted to get into long-term rentals, and when she was finally satisfied with her stability and savings, she decided now was the time. After looking up and down the West Coast and finding little hope with her realtor in Portland, Laura gave her ol' friend PJ a call—who just happens to be Nomad's co-founder.
Laura worked with Nomad for the weeks it took to find the perfect rental property to purchase. She purchased her first investment property through the Nomad brokerage and started receiving guaranteed rent as soon as she closed on her property. 20 days later, we found amazing tenants for her place, and she's now earning $100/mo more than our initial guaranteed rent offer—meaning she'll receive an additional $2,400 over the 2-year lease.
But we're getting ahead of ourselves. Here's how Laura got there...
Laura knew what kind of house she wanted, and she had the budget all planned out—but she needed to know a fairly accurate price range for what her property could rent for. That's what we do best. Our guaranteed rent offer gave Laura the confidence she needed to move forward with her investment and find the perfect property.
PJ connected her with Wes, a broker at Nomad, and the two set off to find her the perfect rental property in Denver.
"Wes has been great," said Laura. "He really understood immediately what I was looking for, so there wasn't all this back-and-forth. He's super responsive—I'd text him a house to get his thoughts on it, and in two hours, he'd send me videos of the house (that somehow he already walked through). It made the process easy, especially with buying remotely due to COVID."
But why Denver? Laura lived in California and had no personal ties to the Mile-High City—she never even visited before purchasing the property.
"I wanted to buy a house in a city that I wouldn't be opposed to living in, and that narrowed it down to the West Coast and Denver," said Laura. "I'm big into the outdoors and hiking, so I'd be happy to live [in Denver]. I saw big tech companies moving there and hiring software engineers, and that was exciting to me."
Laura plans to continue renting out the property and breaking even every month while it appreciates—not a bad deal.
Nomad's guaranteed rent offer can open brand-new doors to a world of possibilities for your future investments. Request your rent offer now and get a free guaranteed rent estimate within 24 hours.