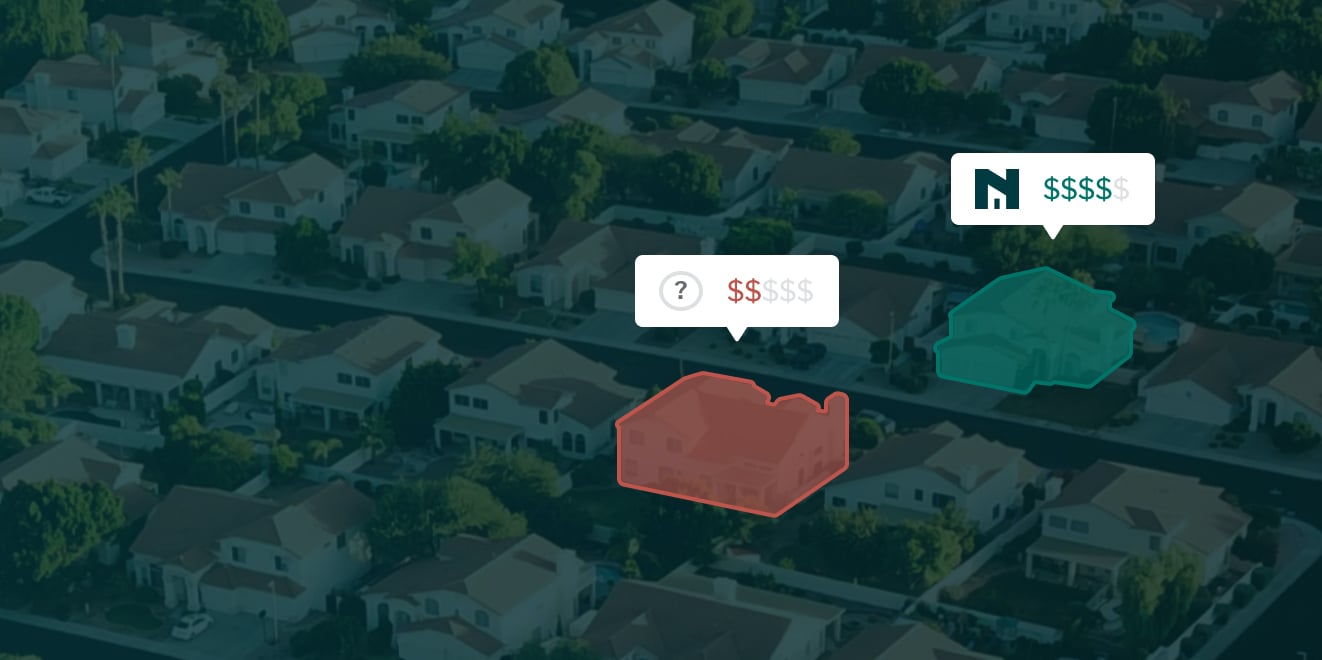 Owning a rental property can be a profitable investment, but it's also a huge responsibility. Marketing your property, keeping it occupied, collecting rent, handling urgent tenant phone calls, ongoing maintenance—what might look like a fun side hustle at first can quickly become another job.
If that's what you're all about, then, by all means, ditch your 9 to 5, buy 10 more properties, and become a full-time real estate investor. It's not for everyone, but some talented individuals love handling all the nitty-gritty work of property ownership.
If that's not you...well, we have good news—you have fantastic options that'll maximize your rental income without monopolizing your life:
Nomad: Nomad exists to make renting easier. Simply spend 1 minute to submit information about your property

, and then you'll receive a free guaranteed rent estimate. Sign the dotted line, and you'll get guaranteed rent every month for the next 2 years while we handle the day-to-day operations of leasing your property. Eazy squeezy.
Property managers: Property managers eat, sleep, and breathe real estate. They know how to market rentals, manage properties, and make money. A property manager will provide all-or-nothing services to manage your property. Their fees will usually eat a chunk of your profits, but they make renting your property almost entirely hands-off. Top-notch property managers are out there, but finding the good ones can be tricky.
So, what's the difference between Nomad and a property manager? We're glad you asked! Below, we'll compare the two so you can make the best decision for you and your rental property.
Which Helps You Earn More Money?
Leasing to Nomad and hiring a property manager both cost money, but which is better in the long run? And which is going to help you maximize your rental income?
Good questions.
Property Manager: Expected Profits
Property managers tend to charge anywhere from 8% to 12% of your rental income, and then there are the additional fees: setup fees, tenant placement, early terminations, maintenance markups, and more. Depending on your situation (and depending on the property manager you hire), these costs and fees can take a considerable portion of your profits.
Plus, property managers aren't incentivized to maximize your rental income's profit potential. They receive 8-12% of your rental income, so they're not as eager to squeeze every dollar out of your property as you'd be. If they can quickly rent your property for $250 less than it's worth, then they're only missing out on $20-30 while you're missing out on a whole lot more.
Yes, you'll still make money with a property manager, but not nearly as much as you thought you would.
Nomad: Expected Profits
On the other hand, Nomad provides your exact earnings in your guaranteed rent agreement—so you know exactly how much you're making month-to-month and over the 2-year life of your lease: no hidden fees and no extra costs. Try our free, handy-dandy rental income calculator for yourself and see how Nomad can get you better results.
Nomad provides you with guaranteed rent every month, so your profits aren't impacted by our ability to market your rental, screen new tenants, and re-lease your property—that's all on us.
After factoring in all the expenses (of both your time and money), Nomad is less expensive than hiring a property manager or (often) even self-managing all on your own. Since you don't have to worry about vacancy rates or fluctuating rental prices with Nomad, you can maximize your rental income and lower your single-tenant risk.
Which Is Better for Your Rental Property?
Short-term money is only one part of the equation. Which service will help bring in high-quality tenants to protect the long-term value of your investment?
Property Manager: Tenant Quality Expectations
There's not a whole lot of incentive for property managers to scrupulously screen tenants—they get paid regardless. Plus, property managers collect additional fees when they re-lease the property, so they don't mind if tenants come and go.
Taking a glass-half-full mindset, there are a lot of good people out there—so you could find some amazing tenants through a property manager. Unfortunately, that may likely be due more to luck rather than meticulous screenings and interviews.
Nomad: Tenant Quality Expectations
Nomad guarantees your rent, so we're motivated to find the best-of-the-best residents who'll stay long-term in your rental. Early evictions and vacancies come right out of our profits, incentivizing us to find the right tenants the first time.
We have our own network of pre-screened tenants, making it quick and easy for us to fill your rental property with residents who care. It's less work for us, and you can rest easy knowing top-notch tenants are calling your property "home."
Which Gives You the Most Say?
You're likely seeking Nomad or a property manager to take a more hands-off approach to rent your property, but that doesn't mean you want to lose complete control of the reigns. Which choice is going to manage your property without taking away your jurisdiction?
Let's see.
Property Manager: Owner's Influence
Your amount of influence is totally dependent on the property manager you hire, but most take an all-or-nothing service approach. This means you're going to need to use (and pay for) all their services, sometimes even if there are ones you're interested in handling yourself.
Nomad: Owner's Influence
Nomad offers owners helpful tools but the owner stays involved and in control.
Which Is Better? Nomad or a Property Manager
There's no better option—you'll need to identify what's most important to you and make the best decision for your rental property.
If you want to maximize your rental income, reduce your vacancy risk, occupy your rental with top-notch tenants, and enjoy a guaranteed paycheck every month, then Nomad is your best bet.
The choice is yours.