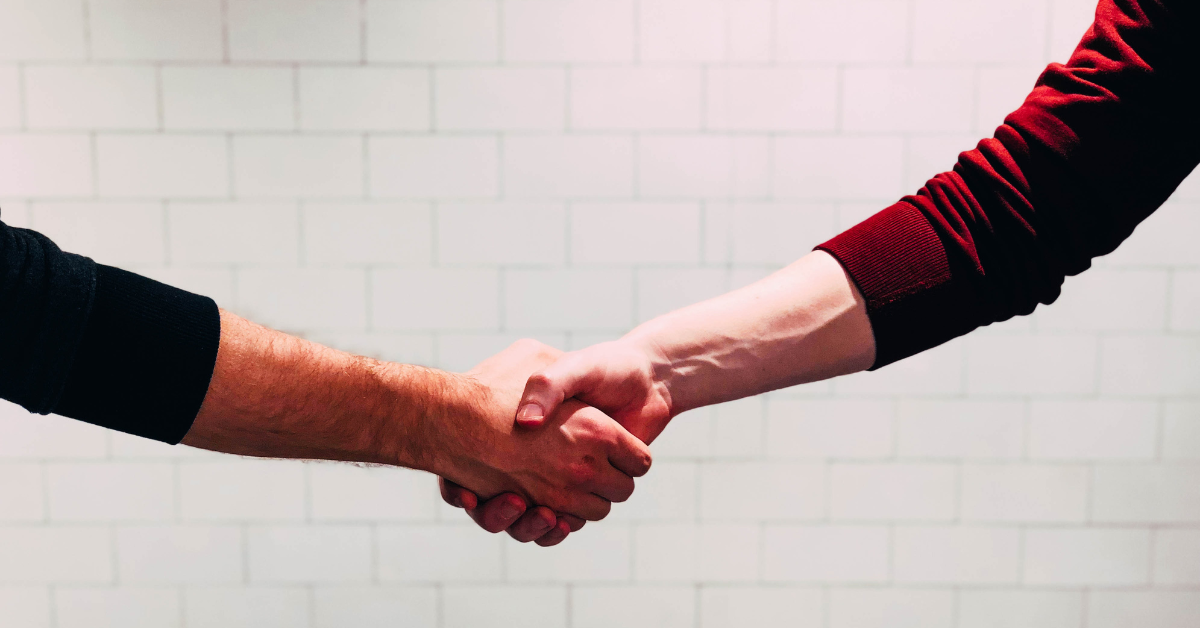 Competition is sky high for rentals, making it challenging for residents to find a place to call home. The problem doesn't look like it will correct itself anytime soon, but that doesn't mean you're hopeless. There are things you can do to improve your odds of locking in a rental contract, and none of them require over-the-top preparation or extra capital.
Yes, there are plenty of renters out there offering to pay more than the asking price, and while that's undoubtedly a draw for a landlord, other things are more important. Trust us—money isn't everything.
Take a look through the tips below and commit to following them. The next time your dream rental pops up on the market, you'll be prepped and ready to put your best foot forward and lock in that contract.
How to Boost Your Odds of Securing a Rental
1. Complete Your Application (the First Time)
Landlords want residents they can trust, and trust starts during the application process. If you're already making life difficult before you even become a tenant, landlords won't want to work with you—and that's true even if we weren't in a housing shortage.
Consider your application like your resume when applying for a competitive job. If it's incomplete, the employer probably isn't going to call you to fill in the details—they'll just keep moving right through the stack of applicants.
Timing is everything. The sooner you submit your application (completed, of course), the more likely you'll win the contract.
2. Prepare to Pay the Security Deposit
Landlords almost always require a security deposit, and these can range from a full month's rent to multiple months of rent. Some states restrict how much a landlord can charge (others don't), but even restrictions often limit it to 1-3 months' rent, which means you need at least that much on hand to secure the property. Some landlords will also require you to pay last month's rent in advance.
Don't worry—you can usually get your security deposit back. Follow these surefire ways to protect your security deposit to boost your odds of getting your security deposit returned.
Make sure you have this money ready during the application process so the finances don't hold you up. Remember, it's competitive out there. If you don't have the cash on hand during the application, somebody else probably does.
3. Find a Co-Signer in Advance
A co-signer is a person designated to make the rental payments if you fail to pay. It's a backup option that gives landlords more security and predictable income.
Not everyone needs a co-signer. If you have a credit score above 650 and your income is 3x your rent payment, you likely won't need one.
However, if that's not the case, your landlord will likely ask for a co-signer. Don't wait until application time to start asking your friends and family—get ahead of the game and find someone you can trust.
Once you find someone to co-sign for your apartment, give them sufficient notice when you might need their help. They'll likely need to complete an application and sign the lease agreement as your designated co-signer—make sure they're nearby and available to help out.
4. Give Your Past Landlords Notice
Your would-be landlord will want to chat with your past landlords to ensure you are a reliable tenant. It's never too late to mention that you should always pay your rent in full and on-time. This isn't just best practice—it'll also help you down the road when future landlords need a positive reference.
Call, text, or email your past landlords to let them know to expect a call. Around 80% of Americans won't answer the phone if it's from an unknown number—give them a heads-up so that they don't ignore your would-be landlord's calls.
5. Figure Out the Pet Situation
Your application process will look different depending on whether you have a pet, emotional support animal (ESA), or service animal. You'll likely have to pay an extra fee for your pets (if they're allowed).
However, you will need to provide documentation from your physician or therapist that confirms your disability and the pet's services. Also, it's helpful to know that landlords can't discriminate against residents with ESAs—even if they have a no-pet policy.
Regardless of your situation, make sure you're ready come application time. Have extra cash prepared to pay the fees or obtain a verification letter from your doctor in advance.
6. Get on the Same Page With Roommates
Applying as a group? Make sure everyone has read these tips and is ready to submit an application.
Delays often stem from just a single member of a group holding up the process for everyone—don't let any of your roommates be that person.
7. Obtain Letters of Recommendation in Advance (Extra Credit)
While a letter of recommendation is not necessarily required, it'll sure help your application stand out. Secure letters of recommendation from your employer and past landlords in advance. Providing these documents can expedite the screening process for your landlords, and you saving them time already gives you a leg up on the competition.
Find Your Dream Rental With Nomad
Looking for your next rental home? Search with Nomad. We have top-notch properties across the United States. Plus, when you rent with Nomad, you get to enjoy perks like:
Flexible Leases: Move within the Nomad network and face zero penalties for breaking your lease.
Home Assistant: Talk to a personal home assistant within 60 seconds for help with maintenance, repairs, or services.
Credit Reporting: Build your credit by making on-time rent payments.
Discounted Commissions: Unlock discounted commissions and your last month of rent free when you buy with Nomad.
Start browsing lists in Colorado, Arizona, and North Carolina.