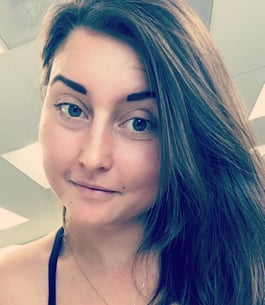 Victoria was moving out of town and decided she wanted to rent out her property instead of sell it. However, the DIY landlord approach didn't start out so well. Marketing the property on Zillow and Facebook was slow going, and she wasn't sure how she'd manage the property from far away. After over a month on the market, the rental property still sat vacant.
Fortunately, she found Nomad.
"Nomad came up as an ad on one of my Google searches," said Victoria. "I got very intrigued by the 2-year guaranteed rent because we were moving out of state, and the prospect of having to manage a rental from far away was a little intimidating."
Victoria hadn't heard of Nomad before, and she was a little hesitant at first. We connected Victoria with her dedicated account manager, Kelly, to learn more about how the whole Nomad thing works and what she could expect. "I was very pleased when Kelly from Nomad explained to me how the process works. That sealed the deal for us."
"Our initial house assessment was set up within a day, and Matt was so easy to work with," said Victoria. Victoria signed her lease and Nomad got to work immediately to advertise Victoria's property with our professional photo package and leasing agents.
10 days after being on the market, Nomad had found a great tenant! Because we rented Victoria's property 30 days sooner and for more monthly rent than we had guaranteed, she will earn $4,000 more rental income over 2-years than she otherwise would have! That's $165 more per month—not bad.
Victoria used the guaranteed monthly income to cover the property's mortgage, empowering them to purchase a second home. She receives a check each month from Nomad, but she's elected to handle the property management aspects (like preventative maintenance and repairs) independently.
"The Nomad team is so welcoming and easy to work with," said Victoria. "It really makes a difference compared to having to look for tenants and handle all the placement ourselves. I loved the ease of setup and communication that the Nomad team provided."
Interested in how the whole Nomad thing works? Learn more about the entire process here—then, request your rent offer and get a free guaranteed rent estimate within 24 hours.