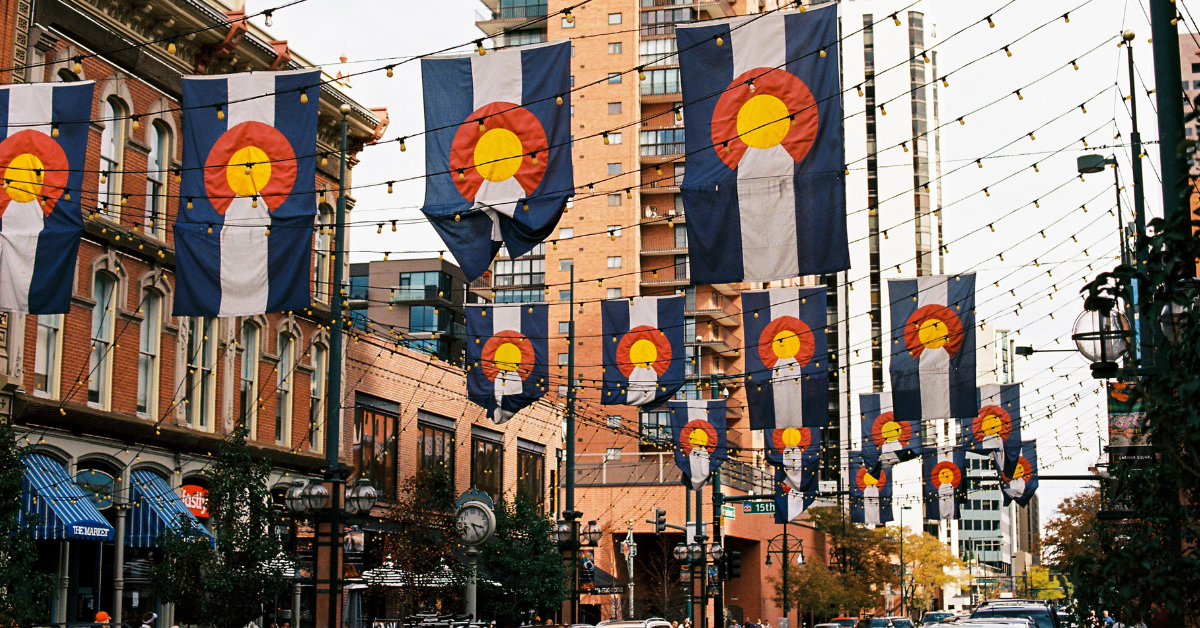 Colorado law requires every residential lease to include a Warranty of Habitability. This warrant sets the minimum standards for landlords in preparing and maintaining properties, and it also establishes reasonable responsibilities for tenants.
Put simply: Everyone in Colorado deserves safe and healthy dwellings, and that's what the Warranty of Habitability strives to establish.
Safety isn't a nice-to-have or a want-to-have—it's a need-to-have. Landlords can't just lower rent prices when there's a health issue. They need to fix it, and they need to fix it fast.
Whether you're a landlord or a renter, you need to know the ins and outs of Colorado's Warranty of Habitability law. Below, we'll walk you through everything you need to know to protect yourself legally and (more importantly) physically.
Also, we're not lawyers—we're real estate professionals. We recommend working with a licensed attorney for anything regarding leasing contracts, evictions, and the like.
What Is Colorado's Warranty of Habitability?
Colorado's Warranty of Habitability sets the standards for residential leases. Landlords must keep properties safe and "fit for human habitation," while tenants must do their part to maintain those standards while they live there.
For example, it's the responsibility of a landlord to waterproof the home's exterior, roof, windows, and doors. However, it's the tenant's duty not to use a humidifier in a location if it's causing mold issues.
The warrant seeks to protect renters and landlords. Renters deserve to live in safe and healthy dwellings, and landlords deserve notification and a reasonable time frame to respond and make corrections.
Under the Warranty of Habitability, tenants must inform the landlord of a problem (with written notice) before they can hold the landlord liable for a breach of the warranty. The landlord has 24 hours to respond with a plan. If it's an emergency, the landlord has 24 hours to start fixing the problem, but they have 96 hours to begin fixing if it's a non-emergency.
What Does the Warranty of Habitability Require?
The Warranty of Habitability in Colorado defines certain requirements for landlords and tenants.
Landlord Requirements
Waterproofing: Maintain the roof, windows, doors, and exterior to protect from weather and prevent water damage.
Plumbing: Maintain plumbing and gas facilities and ensure compliance with building codes.
Heating: Keep furnaces and water heaters in good working order. Air conditioning is not required by landlords—thus, it's not in the Warrant of Habitability to maintain.
Electrical: Maintain electrical lightning and safe working outlets.
Sanitation: Keep common areas (if there are any) clean and sanitary.
Extermination: Eliminate infestations of rodents or bugs.
Safety: Maintain stairs, railings, balconies, and flooring.
Security: Provide locks or security devices on doors and windows and keep them in good working order.
Compliance: Stay compliant with all buildings and health codes that apply to the property.
Functionality: Ensure appliances are in good working condition.
Health: Eliminate and prevent mold issues that could pose a threat to tenants' health.
Tenant Requirements
Cleanliness: Keep the dwelling reasonably clean and sanitary (considering its condition).
Disposal: Throw out garbage and dispose of waste to keep the property safe and clean.
Proper Use: Properly use plumbing, electrical, heating, and other facilities to keep them in good condition.
Behavior: Keep the peace and don't disturb any of the neighbors.
Protect: Avoid maliciously or negligently destroying or damaging any part of the residence.
Inform: Let the landlord know (in writing) about any problems that need to be addressed.
What Are the Consequences of Failure?
For renters, it's simple. If you don't live up to your end of the bargain, a landlord can legally evict you from the property.
For landlords, it gets a little more complicated. If you don't fix any issues (that have been reported to you in writing), your tenant has several options:
Terminate the Lease: Give your landlord written notice that you intend to move out if they don't promptly address the issues. If the landlord doesn't make the repairs within 5 business days (of receiving the notice), you may be able to end your lease prematurely.
Contact the Enforcement Agency: Your local government agency responsible for enforcing building codes will inspect the reported violations. If they validate your concerns, they'll notify the landlord to make repairs or pay a penalty.
Sue: File a lawsuit demanding your landlord to make repairs. You could also sue for money if your belongings were damaged or you had to pay someone out of pocket to make the repair.
Deduct Rent for Repairs: Pay a professional to do the work and deduct the expense from your rent.
Use the Failure in Court: Use the landlord's failure to make repairs as a defense in an eviction court case.
Some of these actions can be complicated and require you to follow a very structured process. Consult with a legal professional before taking action—we're just helping you recognize some of your options.
Do Other States Have Warrants of Habitability?
Most states have an implied warranty of habitability, which means they have to ensure basic standards regardless of if the warrant is in the actual contract.
Some states have a warrant of habitability that's based on the housing codes, while others set a state-wide standard.
Follow Nomad's Home Standards Checklist to Stay Compliant
At Nomad, we use something similar to ensure every property is safe, secure, healthy, and comfortable for tenants—it's called our Home Standards Checklist. This is the same checklist we use with every rental property to ensure it attracts high-quality tenants and complies with local and state regulations.
Use this same standard for maintaining your own property, and you'll never have a problem with warranty of habitability laws.
Tired of keeping up with all the laws, processes, and landlord responsibilities? Work with us, and we'll take care of everything while you get guaranteed rental income every month.
Interested?
Enter your rental address to get started. We'll reach out with a free no-obligation offer.