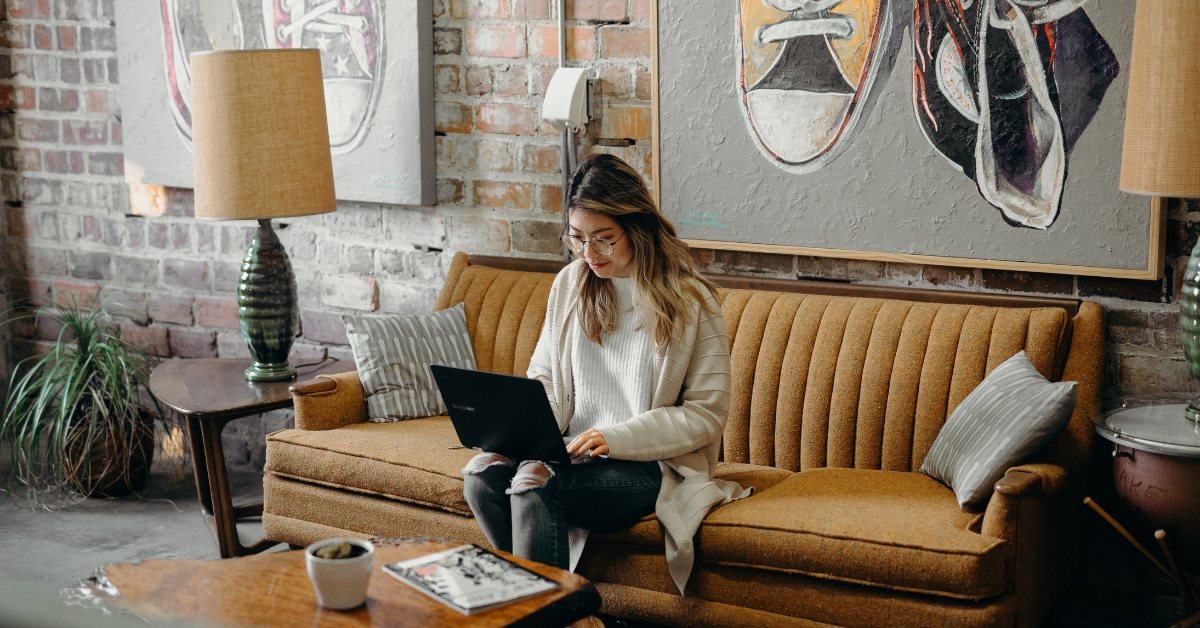 Being a landlord is hard work. There's no way around it.
Marketing your property, making repairs, dealing with tenants, collecting rent, answering late-night phone calls—it's all part of the job.
Some people thrive off this busy lifestyle, while others would rather hand off the responsibilities to a property manager and rake in the passive income. And others are in the middle: where they want some responsibility and some passive income (aka balance). It's important you make the right decision for your situation to give you and your residents the best possible outcome.
There's no right or wrong way to go about it. It all just depends on your wants, needs, financial goals, and lifestyle decisions.
We're not here to tell you what to do—we're here to help guide you to the best decision for you.
Below, we'll walk you through a few scenarios to help you determine if you should be a DIY landlord or find a property manager. But first—let's go over the main differences between the 2 options.
Differences Between DIY Landlord vs. Hiring a Property Manager
DIY landlords do everything on their own. They list the property, advertise, screen tenants, choose the right tenants, get paperwork signed, and clear the way to let renters move in.
And that's just the beginning.
Once the tenant occupies the property, there's rent collection, tenant relationships, maintenance and repairs, and lease renewals to think about. Sometimes, everything functions on autopilot and flows smoothly. Other times, being a DIY landlord becomes a full-time job.
For example, you're on call when the water heater starts flooding the basement. You have to pick up the fun on Christmas Eve when the tenant gets locked out. You might be ringing the doorbell every month to follow up on late rent payments.
It can be a lot.
A property manager can do all of this for you—for a price. When you hire a property manager to take care of your property, they do all the nitty-gritty work while you sit back, relax, and watch the passive income trickle into your bank account.
They'll take a percentage of your earnings, but you often don't have to lift a finger. Well, technically you still do have to do some work such as approving major repairs and maintenance, deciding what amount your PM will list your home for, etc.
But what if there are aspects of being a landlord you don't want to give up? What if you like working with your hands and prefer taking care of maintenance and repairs? What if you like dealing with tenants but don't know the difference between a screwdriver and an Allen wrench?
Fortunately, you have options.
For example, when you work with Nomad, you can pick and choose which elements of property management you want us to handle. Want to hand over everything and get guaranteed rent every month? We can do that. Want to handle repairs and let us do the rest? You got it.
Still on the fence about whether you should hire a property manager or remain a DIY landlord? Here are a few situations to consider.
8 Cases for Hiring a Property Manager
If any of the following situations sound like you (especially if there are 3 or more), you're likely better off finding a property manager.
1. You Don't Have Extra Time
Being a landlord is a job. Sometimes, it's part-time. Other times, it's full-time. Nonetheless, it's always a job.
If you don't have time for an additional job, you need to find a property manager.
Investing time and energy into your property will yield higher results. Better marketing and maintenance lead to higher monthly paychecks, and improved tenant screening and lease renewals lead to fewer vacancies and higher-quality tenants.
Some DIY landlords can make it work with a full-time job, and others can't. It'll depend on your career and other obligations, too (family, church, community, hobbies, etc.)
2. You're Ready to Retire
Landlords don't live the stereotypical beach-vibes, margarita-drinking lifestyle. They're busy.
If you're done working and ready to retire, hand off your landlord responsibilities to a property management company. Heck, if you're feeling really adventurous, move out of your current home and rent it out while you travel.
Nail your pricing and future housing accommodations, and you might just get paid to go see all the places you've always wanted to visit.
Now that's living retirement to the fullest.
3. You're Moving
Thinking of moving and don't want to sell your current house? Let a property management company rent it for you. This is an especially handy option if you're moving far away and won't be around to handle the nitty-gritty landlord work.
Plus, moving is stressful. You have enough on your plate already. Let someone else figure out the whole tenant finding, screening, and rent collection process.
4. You Don't Know the Ins and Outs of the Real Estate Market
Putting your house on the market and finding a tenant isn't too tricky. However, renting it for top dollar to tenants you can trust is.
If you don't know market conditions, rent pricing, local comps, or housing laws, hire a property management company to take care of it.
The real estate market is fluid and changing. Laws evolve, prices fluctuate, and trends come and go. Unless you plan to stay in the know, hand it off to a professional.
5. You Want Guaranteed Rental Income
Rental income can be inconsistent when you're a DIY landlord. Sometimes, you won't find tenants to occupy your property, which means you'll lose money month to month when you have a mortgage loan.
Other times, your tenants won't make on-time payments, and that hurts your cash flow.
Partner with a property management service like Nomad, and you'll get paid monthly rental income no matter what. That's right—rain, shine, vacancy, or delinquency, you get paid every month for 3 years.
6. You Want Professionally Vetted Residents
Finding top-notch tenants isn't easy. You have to advertise to the right renters, screen your tenants fairly, run background checks, show your property, interview tenants, and more.
It's a lot of work.
A property management company can do all the hard work for you. They can handle advertising, screening, property showings, interviews, and more.
7. You Want Passive Income
Being a DIY landlord doesn't generate passive income. It's a side hustle (and sometimes the main hustle).
Passive income is defined as "income that is acquired automatically with minimal labor to earn or maintain."
Hiring a property management company means they take care of the work while you automatically make money—no work or effort on your part.
It's as passive as passive income gets.
8. You Want Property Management Perks
Property management companies sometimes go above and beyond to provide customers with extra perks and incentives. For example, when you partner with Nomad, you get access to discounted brokerage services, shared upside, $10,000 in property protection, and guaranteed rent.
7 Cases for Being a DIY Landlord
Thinking about going it alone? If you find yourself in at least 3 of the following situations, you're likely better off being a DIY landlord.
1. You Like Being in Control
It's hard to give up control of your property to another manager. You might have put a lot of hard work into the renovations or care deeply about future tenants.
That's natural.
If you want to control every aspect of your rental property, you should do it all yourself.
2. You Know the Real Estate Market
Do you live and breathe real estate news and trends? Being in the know will give you an advantage when it comes to marketing, pricing, and leasing your rental property.
However, it's an ongoing investment. It's not enough to just learn the basics now and get to work. Understanding the real estate market requires regular education and staying up on developing trends.
3. You Want to Screen Residents Yourself
If you don't trust anyone else to find and screen tenants for your property, you might be better off going it alone. Sometimes, homeowners feel strongly about their would-be residents.
Regardless of your preferences, it's important to remember fair housing laws. These ensure every candidate gets an equal opportunity to buy or rent a home, no matter their race, color, sex, or religion.
4. You Like Being Busy
Owning and operating a rental property typically take a fair amount of time. If it's a regular part of your week-to-week and month-to-month work that you enjoy, delegating it to a property manager can leave a hole in your lifestyle.
For some, that opens doors to new opportunities, hobbies, and family time. For others, it leads to boredom. Think about if you'd like more free time in your life or if you prefer your time to be spent on your rental business.
5. You Want Relationships With Your Tenants
It's sometimes difficult (though not impossible) to have a strong relationship with your tenants when there's a middle person in the way. Being a DIY landlord gives you more opportunities to interact with tenants during the screening process, rent collection, maintenance calls, and casual exchanges.
6. You Have Time to Kill
Have a bunch of free time and don't know what to do with it? Being a DIY landlord can be a fulfilling career and hobby—and it'll consume most free time you currently have.
7. You're a Handyperson or Have a Handy Network
Being a landlord entails more than just handy work, but knowing your way around a toolkit and basic DIY skills definitely gives you an advantage. Being able to perform your own renovations, maintenance, and repairs is a huge cost savings that a property management company can't replicate.
If you're a handyperson, that's a good reason to go it alone. However, if you just like the hands-on aspect and don't love dealing with advertising, showings, and tenants, then working with a solution like Nomad could be ideal. With Nomad, you can hand off all the landlord responsibilities you don't want while maintaining responsibility for all maintenance and repairs.
Choose a Property Manager That Gives You the Best of Both Worlds
There are pros and cons to both property management and DIY landlord methods. Fortunately, you can get the best of both worlds by finding a flexible property management solution.
Speaking of which, that's exactly what we offer.
Nomad gives you the freedom to manage your rental your way. Want us to take care of marketing, leasing, collecting rent, and tenant communications? We'll take care of it. Want us also to handle maintenance, repairs, and emergencies? We'll do that, too.
Check out our available products to see which works best for you.