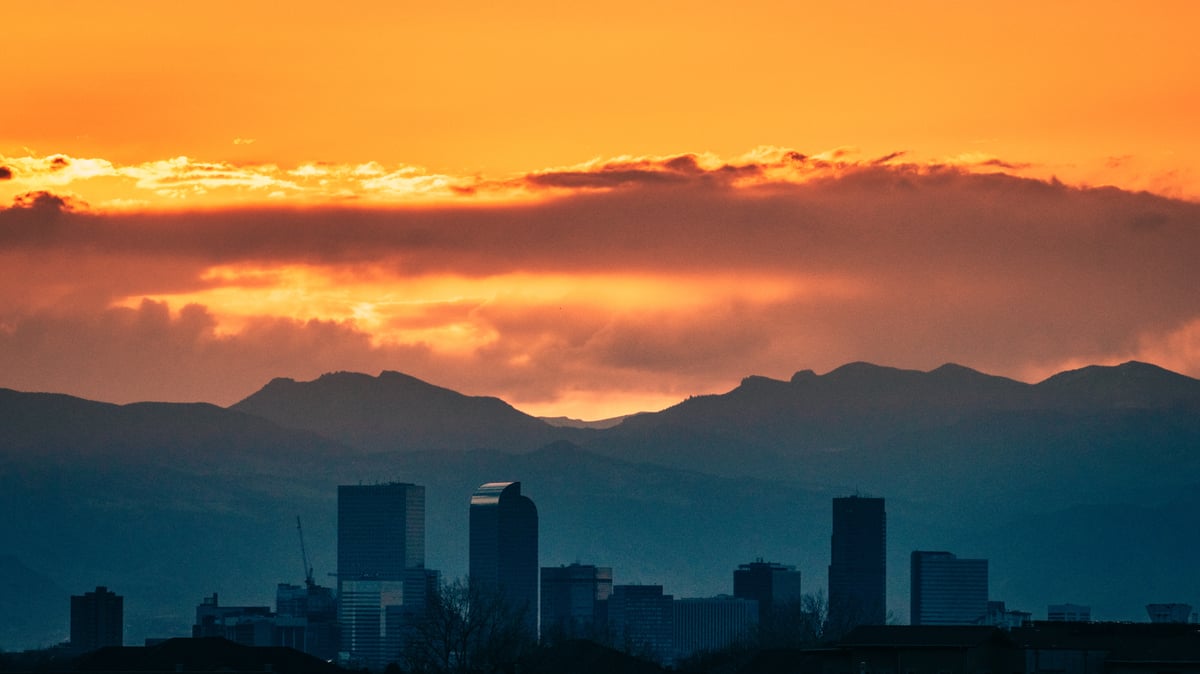 Over the past few years, Denver has been making waves as one of the fastest growing rental markets in the United States. With an influx of out-of-state residents continuing to pour into the city, Denver is primed to continue this growth over the coming years. Like any other investments, this kind of growth and potential does come with a specific set of unique challenges. Whether you're a seasoned rental pro or trying your hand at becoming a landlord for the first time, understanding the specifics of Denver's rental scene is extremely important. Not only is it crucial for legal and ethical reasons, but it also plays a significant role in maximizing your return on investment. The following article outlines a handful of considerations to be aware to make the most out of your rental experience in the Mile High city.
The Denver Rental Landscape: By The Numbers
Denver's real estate scene has rapidly evolved over the past years, securing its position as the third most competitive rental market in the western U.S. behind only Salt Lake City and Tucson. Such a ranking isn't achieved by chance. With an occupancy rate nearing a whopping 94%, it's evident that Denver is more than just a popular choice; it's a sought-after haven for renters.
With an average monthly rent that has soared to a little over $2,000, Denver exists as a lucrative venture. However, these numbers come with underlying narratives. Factors such as job market growth, infrastructural development, and the city's allure play pivotal roles in shaping this robust rental ecosystem. For landlords, it's not just about owning property but understanding the intricate dance of supply and demand that Denver uniquely offers.
How do You Price Your Rental in Denver to Maximize ROI?
Setting the right price for your rental in Denver is one of the most important decisions for a property owner to make. On one hand, you're maneuvering through a market that is as dynamic as it is competitive, and on the other, you're aiming to strike a balance that feels just right for both you and potential tenants. So, how do you navigate this equilibrium effectively?
Start by understanding your property's unique value proposition. Every property, even within the same neighborhood, has distinct advantages. Whether it's recent renovations, proximity to local amenities, or specific features and finishes, you want to make sure these get reflected in your pricing. Analyzing comparable listings is a must, but don't solely rely on them. Getting a rental estimate for your property is one of the best ways to ensure you're priced accordingly.
How do Lease Agreements in Denver Differ from Other Cities?
Denver's distinct market requires equally distinct lease agreements. While many fundamental clauses remain consistent across different cities, Denver has its nuances that landlords must be aware of. A great example of this is Denver's regulations surrounding "wear and tear" on a property. While many states offer a vague definition, Denver provides clearer guidelines on what constitutes normal wear and tear, ensuring landlords can't withhold security deposits unfairly. Crafting a lease agreement tailored for Denver isn't just about ticking boxes; it's about ensuring your property, your tenants, and you are safeguarded within the city's unique framework. Consider seeking assistance from a legal professional or leveraging a property management platform that can assist you in drafting the best lease for your situation.
Understanding Denver's Rental Regulations
Along with drafting the best lease, you want to make sure that once you find residents, you follow Denver's rental regulations. These regulations, designed to maintain harmony between tenants and landlords, often evolve, reflecting the city's dynamic housing scenario. For instance, Denver has strict rules about property maintenance. Landlords are obligated to ensure heating systems work efficiently during the chilly winters, something that might not be as stringent in warmer states. Failing to comply can lead to penalties, making it essential to stay updated and adapt accordingly.
By familiarizing yourself in the current regulations, you put yourself in a better place to avoid potential setbacks. Get to know the stipulations, from property inspections to the rights and responsibilities around security deposits. Regularly checking the official Denver government site can keep you in the know of any shifts in the legal landscape and increase your changes of remaining compliant.
What Rights do Tenants Have when Renting in Denver?
Owning rental property isn't just about the landlords; understanding tenants' rights is equally essential, especially in a market like Denver where residents are expecting more. A landlord's obligations range from maintaining habitable living conditions to respecting a tenant's right to privacy. For instance, while you might need to enter the property for repairs or inspections, Denver regulations dictate providing sufficient notice, usually at least 24 hours, ensuring the tenant's right to privacy isn't infringed.
It is also good to know that tenants in Denver have the right to withhold rent if essential repairs, like fixing a broken heater during winter, aren't addressed promptly. It underscores the importance of being proactive in property maintenance and responding to tenant concerns in a timely manner. The more you're aligned with your tenants, the smoother the rental experience will be for both parties.
What are the Eviction Laws in Denver?
No landlord wishes to face an eviction scenario, but it's crucial to understand the protocols if such a situation arises. Denver's eviction laws aim to strike a balance, safeguarding both landlord's and tenant's rights. Keep in mind a landlord cannot simply evict a tenant on a whim. There must be a legitimate reason, such as non-payment of rent or violation of lease terms.
The process begins with a written notice, allowing the tenant a specific period, typically three days, to remedy the violation or vacate. If the tenant neither rectifies the issue nor leaves, only then can legal eviction proceedings commence. Even then, only a sheriff — not the landlord — can physically remove a tenant. This underlines the importance of following the legal process meticulously, ensuring all actions are within the bounds of Denver's eviction laws.
Setting Up for Success: Overlooked Aspects of Property Management
While the legalities and financial aspects of property management often take center stage, there are subtle elements of property management that can make or break a landlord's experience. No example than this is more important than effective communication between yourself and your tenant. Regularly updating tenants about maintenance schedules, potential disruptions, or even community events can foster trust and rapport that keep your tenant happy help you avoid unsuspected vacancies or delinquencies.
Along with communication, anticipating the seasonal needs of your property is invaluable. With Denver's varied climate, ensuring timely maintenance of heating systems in winter and air conditioning units in summer can prevent untimely breakdowns. Consider having a comprehensive emergency contact list from plumbers to electricians to ensure never caught off-guard, offering peace of mind to both you and your tenants.
Ready to Get Started?
Nomad has the tools necessary for you to manage your property with confidence. Whether you've done this before and are looking to be more hands off or you're looking to manage a rental property for the first, our property management solutions take the stress out being a landlord.
Along with a best-in-class property management software, Nomad guarantees your rental income each month through our Guaranteed Rent program. Even if your tenant can't pay, Nomad will ensure you never feel the pains of vacancy, paying you on time each month no matter what.
If this sounds interesting, get started today by heading to our website and requesting your free rental guarantee.