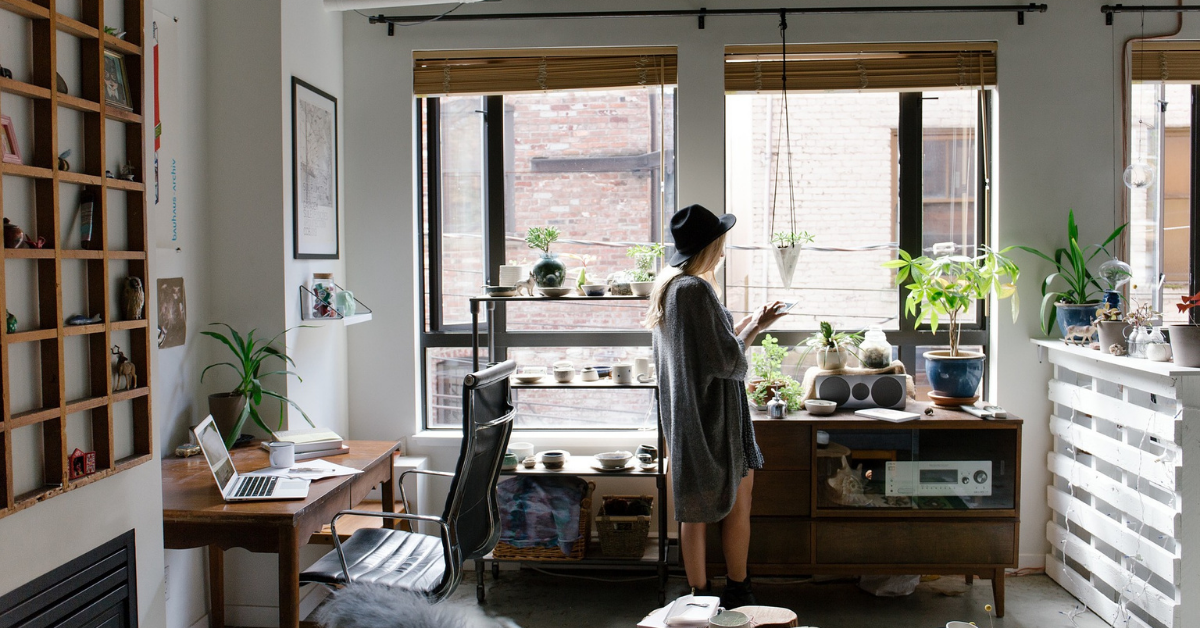 Finding the right price for your rental can be tricky. Price it too low, and you'll miss out on income (and your property might be perceived as "cheap"). Price it too high, and you may scare off potential tenants and face higher vacancy rates.
The Goldilocks compromise is somewhere in between, and we want to help you walk the delicate tightrope in dialing in the perfect price.
Follow these 5 tips to boost your revenue and lower your vacancy rate.
1. Know Your Costs Before You List Your Price
Setting a price point before calculating your costs is like announcing you're engaged before your partner has said "yes." Don't get ahead of yourself.
It doesn't matter if you find the perfect market pricing if your expenses exceed your rental income—calculate your costs first.
While you'll obviously need to factor in your mortgage payments, insurance, taxes, and the like, you'll also need to keep in mind the not-so-obvious rental property expenses: vacancy costs, maintenance, delinquency, your time, etc.
For example, if you sign a 2-year lease with Nomad, you'll have zero vacancy risk for a full year, meaning you can save 4-6 weeks of potential rental income losses between the year 1 and year 2 lease.
Once you have a good idea of your monthly and annual expenses, you can narrow down your price range and your overall strategy more confidently.
2. Check Out Local Listings
Look at what price other rentals in your locale are going for. Make sure you're looking at similar listings for a more apples-to-apples comparison. A rental in a single-family home will usually be more expensive than in a multi-family home, and the number of bedrooms and bathrooms will impact the price, too.
Also, keep in mind the neighborhood. If you're not able to find enough local listings in your neighborhood to narrow down your price range, expand your comparison hunt to the rest of town—however, keep in mind that moving just one street over can influence the price significantly.
You can find comparable properties by looking at online listings (Nomad listings, Zillow, Trulia, etc.) or just by exploring your neighborhood and finding for-sale signs.
3. Evaluate Your Rental's Value
Square footage, bedroom count, location, and competition aren't the only factors that affect your rental property's value. Keep in mind the other amenities you provide:
Proximity: How close is your rental to transportation, shopping, dining, parks, trails, and the like?
Upgrades: New appliances and furniture will drive up your rental's value.
Ceiling height: High ceilings are more desirable, increasing the value of your property.
View: Even having a good view can influence your price in the right direction.
Flooring: Hardwood floors are all the rage, and renters will pay more to get it.
Parking: Does your rental provide any free parking spots? How easy will it be for guests to visit?
Everything from an extra closet to a balcony to a loft will influence your rental's value, so take note of every detail. If your property is identical to a local listing that's going for $2,000/month, but you've recently installed new cabinets and granite countertops, then feel comfortable listing your price slightly higher (and marketing those over-the-top new features).
4. Keep in Mind the Season
Rent is subject to supply and demand laws, and demand for moving tends to rise in the summer and fall in the winter. Peak rental season in the US housing market happens between May and August.
When demand is high, prices rise. When demand is low, prices fall.
If you're listing your rental in the summer, you can charge higher rates than in the winter. When possible, aim to have your rental agreements expire in the summer (if it's not there, then negotiate extensions to try and get it there). This will allow you to charge higher, more competitive prices consistently.
5. Regularly Update Your Rent Price
Your rent price isn't fixed. Don't just set it and forget it—check back in frequently with tips 1-4 to see if the value of your property has changed. Usually, market prices will rise, and you can raise your rent. However, economic issues (global pandemic, presidential election, civil unrest) can impact demand, and you'll need to adjust your rent price accordingly.
Update your price every time you lease or re-lease your property—even if it's just to accommodate inflation. This will guarantee you continue receiving fair value for your rental property.
Experiment with different pricing strategies. Some people price their rental competitively to ensure a quick lease and less risk of vacancy, while others list their price higher to test the top of the market. There's not a better strategy, per se, but it's important you know and explore your options.
Don't have time to dial in your prices? Let us help. We'll provide you with all the pricing information you need to make the best decision for you. Lease your property with Nomad, and you'll get guaranteed rent every month for the term of the lease.
You have nothing to lose, so why not get a free estimate today?