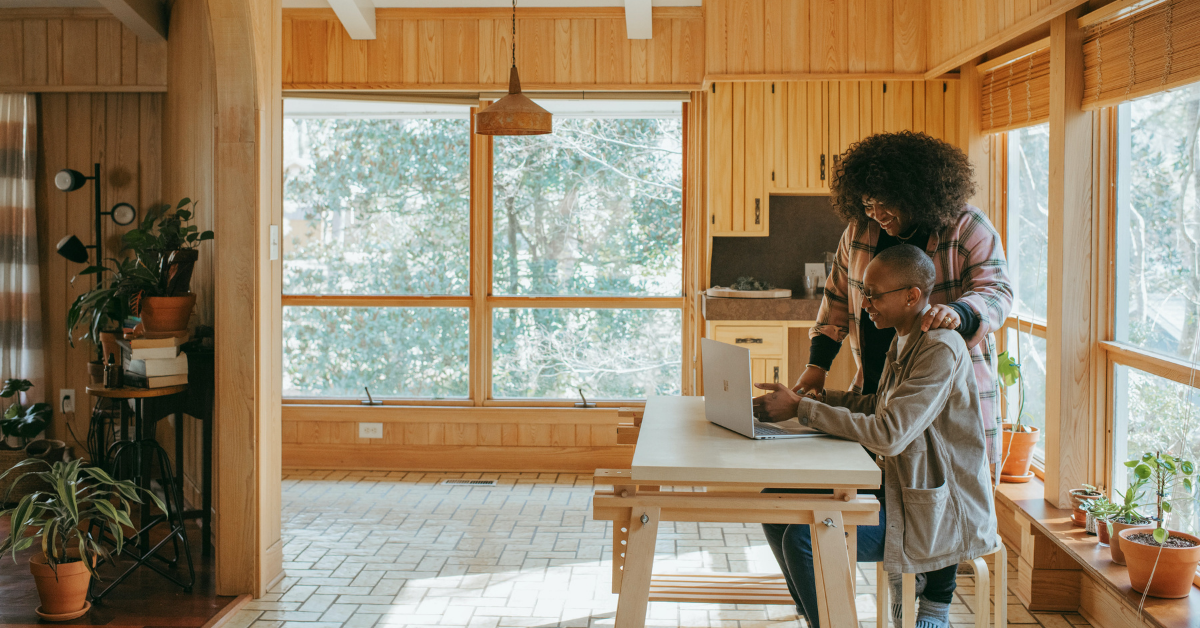 You've been living in your property and decided to move somewhere else. Congrats!
It's early 2023. Interest rates have risen rapidly and mortgage rates have followed suit. You've locked in a 3%-4% mortgage when prevailing rates are 6%-7%, your house appreciated over the years, and you're moving. What should you do with your property? Sell it or rent it?
Like you'd expect with a question like this, there's no universal right answer. There's a lot to consider when debating selling vs renting.
You're going to have to do a little research, determine your financial (and personal) goals, crunch some numbers, and make hard decisions.
Fortunately, you don't have to do it alone. We're here to walk you through the entire decision-making process.
Let's start with the pros and cons of selling vs renting.
Sell vs Rent: Pros and Cons
First, let's look at the pros and cons of selling your property.
Pros of Selling Your Property
Access Immediate Capital: Selling your home frees up significant capital immediately, allowing you to pay off debts and reinvest that money elsewhere.
Take the Easier Route: Selling your property is a one-and-done effort. Once you put pen to paper, it's gone. However, renting is an ongoing investment that'll require continuous attention.
Cons of Selling Your Property
Miss Out on Significant Financial Benefits: Appreciation, income, and tax benefits are among the key reasons people rent out their (former) primary homes. There are many unique financial benefits to this specific situation, depending on what you believe the future prospects of your rental market and home are.
Suffer a Loss: It may be a bad time to sell. If the market falls, then you could end up losing money when it comes time to sell your home. For example, COVID caused a great dislocation in many urban markets and with condos.
Upfront Expenses: Selling your home often requires making updates and buyer-requested improvements. Further, it can cost up to 6% to pay a real estate agent to sell your home. It's not cheap.
Fail to Sell: Depending on your location and the state of your property, selling your property may be easier said than done.
Pros of Renting Your Property
Unique Investment Opportunity: renting out your former primary home, or any home, can be an amazing investment that has unique benefits compared to stocks, bonds, REITs, etc. and a tool to diversify your portfolio. Benefits include: appreciation, tax savings, income, lower volatility, and leverage.
Claim Tax Deductions: Renting your property has a surprising number of tax deductions: interest on mortgage payments, repair costs, advertising costs, real estate management fees, depreciation, and more.
Make More Money in the Long Run: Renting your property empowers you to find someone to pay your mortgage (and maybe even more) while your house appreciates.
Earn Steady Stream of Income: Selling your house nets you one lump sum of cash, while a rental has the potential to keep making you money for your entire life.
Cons of Renting Your Property
Requires Time and Attention: You'll need to maintain and market your rental, and then you'll need to keep tenants satisfied. If you can't commit the time, you'll need to

leverage a tool like Nomad to make managing your property easier or hire a property management company

.
The Market Could Decline: Housing markets can crash, and if yours does, then it could be painful.
Difficult to Secure Second Mortgage: If you're still paying the mortgage (and don't have a large salary or down payment saved), it could be hard to find a lender willing to finance your second mortgage. Creative financing options may be available if you have significant equity in your home. Nomad can connect you with one of our trusted lenders to explore your options.
4 Questions to Steer Your Course
Answers to these questions could end the debate between selling vs renting quickly. However, some have a little unexpected gray area between them.
Regardless, you should ask yourself these 4 big questions to ensure you're headed in the right direction.
1. Can you afford to own two homes?
If you're planning on buying a second home, then you'll need to make sure you qualify for two mortgages.
And you'll also need to make sure your rental income can cover your mortgage (and then some). Get a free rent estimate from Nomad to learn how much no-stress income you could be making each month from your rental property.
2. Will your old property appreciate?
If you purchased your home at a good price, then there's a lot of potential growth if you let it sit and appreciate while you find someone to pay the mortgage. However, you also need to consider the opportunity costs of investing that equity somewhere else, such as in the stock market, retirement, or paying off debts faster.
3. Are you willing to become a landlord?
Even if renting your home is a far more lucrative option, are you willing to become a landlord? You'll need to maintain the property, market your rental, screen tenants, manage ongoing tenant relationships, collect rent, and much more.
It's a lot of work.
Fortunately, a service like Nomad can take a lot of the stress out of managing your property. We make it safer and easier to manage your rental with guaranteed rent, property protection, technology to make managing your property easier, and marketings and leasing services. With Nomad, renting is a lot less daunting.
4. Do you plan on returning to your home?
If you're just relocating temporarily, have you considered returning to your home? If so, you may just want to rent it out and have someone else pay the mortgage while you live elsewhere.
Our Favorite Rent vs Sell Calculators
Often, the decision to rent or sell comes down to the numbers. That's where financial estimates come in handy.
Here are a few of our favorite financial calculators to help you crunch the numbers and set realistic expectations:
Nomad

: Give us a few details, and we'll provide you with an instant guaranteed rent estimate.

Rent vs Sell Calculato

r

: This calculator will let you enter all the variables you need to decide if, when, and for how long you should rent your property.

Rental Income Calculator

: If you choose the rental route is right for you, then get an estimate of how much it'll cost you to rent your property vs letting an above-and-beyond property management company handle it for you.
Make the Best Decision for You
There's no universal right answer. You'll need to crunch the numbers and ultimately make a decision. However, you don't need to do it all alone.
You could sell, lease, sell with a tenant occupying the property, or list for sell and rent at the same time—you have options!
Get started by simply requesting a free rent estimate from Nomad, and we'll walk you through your options. We can help sell or lease your property, so you won't get any unbiased advice from us.