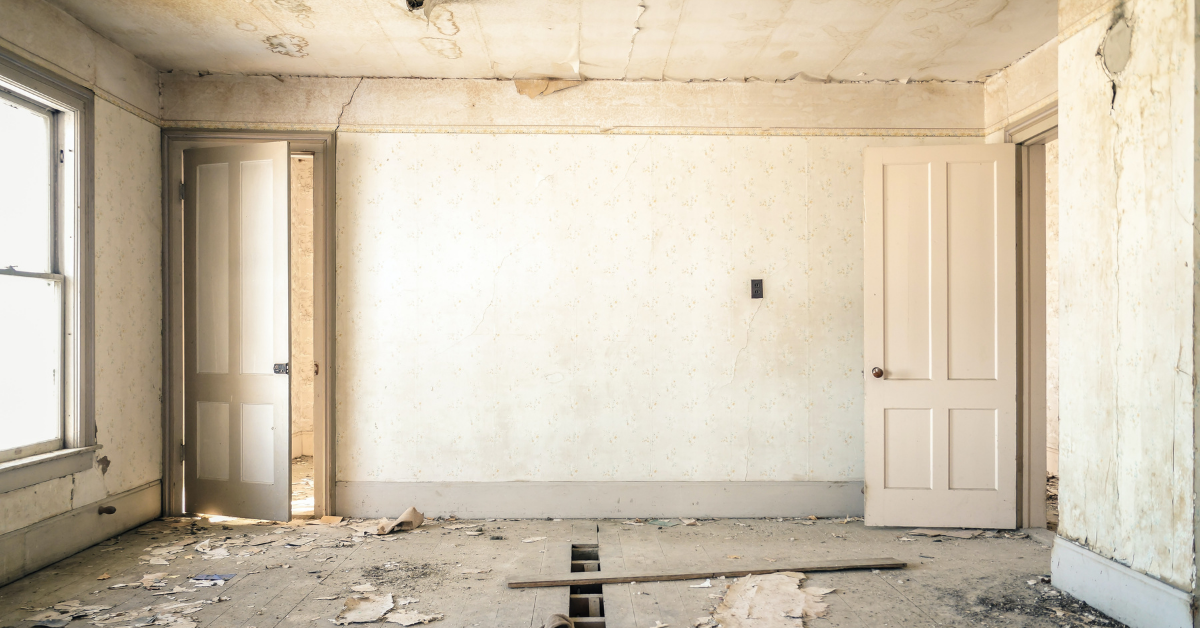 DIY home renovation projects are all the rage. Thanks to good ol' Chip and Joanna Gaines, anyone and everyone who has a property, drill, runaway imagination, and HGTV on demand is renovating in fresh, inspiring ways.
However, not all renovations are equal—especially when it comes to your rental property.
Home renovations and rental property renovations are a tad different. One is an upgrade to your home, lifestyle, and quality of life, while the other is a real estate investment.
For example, you may have a lifelong dream of shag carpet in your bathroom (to each their own—no judgment). If it's your forever home or even long-term home, you do you!
However, if it's your rental property, please don't do it. Please don't. One man's trash is another's treasure, but I promise it just won't work out. Put the shag down.
You want to get the most bang for your buck (and add to the lifetime value of your property), so while it might seem enticing to take your brand-new sledgehammer to a wall, that might not be the most budget-friendly reno project.
See, there are plenty of cost-effective ways to give your rental property a facelift without breaking the bank (or taking equity out of your home). Below, we've outlined 22 low-cost ways you can renovate your rental property.
Sadly, none require a sledgehammer. Sorry!
Why Renovate Your Rental Property?
But first—why should you even renovate your rental property? Good question.
The answer to this is what should inspire each and every renovation, so let's run through the whys:
Maintain Rentability: Your rental property should be more than "liveable." It should be comfortable for tenants and satisfy basic needs. It should be safe and follow all legal requirements. If your rental property's not there yet, it needs some renovation love. This isn't just good for your tenants, it's good business -- because we all want good tenants, right?
Improve Your Rental's Long-Term Value: Some renovations will allow you to boost your monthly rent, while others will add to the long-term value of your property. Renters don't care about the quality of your property's roof or foundation—but future buyers will someday. When necessary, renovate to maintain and improve the long-term ROI of your rental property.
Increase Your Monthly Rental Income: Adding an additional bedroom or bathroom allows you to demand more rent. Even upgrading your appliances or designing a pet-friendly backyard can drive more monthly rental income.
Decrease Your Ongoing Expenses: Upgrade your rental property to reduce utility costs which some tenants may value and expensive ongoing maintenance. Energy-efficient light bulbs and water-savvy toilets may cost more initially, but they'll allow you to recoup the savings in the long run.
Boost Renter Satisfaction: Happy renters are more likely to become long-term renters, and long-term renters mean fewer costly vacancies. Renovate your rental property to help lease tenants faster and keep current tenants under contract longer.
Now, on to the actual ways you can start renovating your rental property.
22 Low-Cost Ways to Renovate Your Rental Property
1. Identify (and Renovate) What Matters
First, identify your priorities. You can't renovate everything (nor should you), so focus on projects that'll provide value for money.
What are your goals? If you're looking to boost renter satisfaction, you might consider adding a washer and dryer to the property. However, if you're looking to maintain your rental's long-term value, you may need to replace the roof.
Determine your goals and priorities before getting out the hammer and nails. Crunch the numbers.
If adding a $1,000 washer and dryer combo could allow you to rent your property for $40 more a month, then how long will it take you to recoup the investment? This kind of thinking will drive budget-friendly renovations that promise a higher ROI.
If your kitchen is so-so, but the bathroom is a total disaster, then you know what you need to focus on first (even if you really want to replace those unsightly wooden cabinets).
2. Update the Light Fixtures
Light fixtures are a low-cost, high impact detail of any room. Don't splurge on fancy fixtures or chandeliers—keep it simple with a non-trendsetting design.
3. Improve the Lighting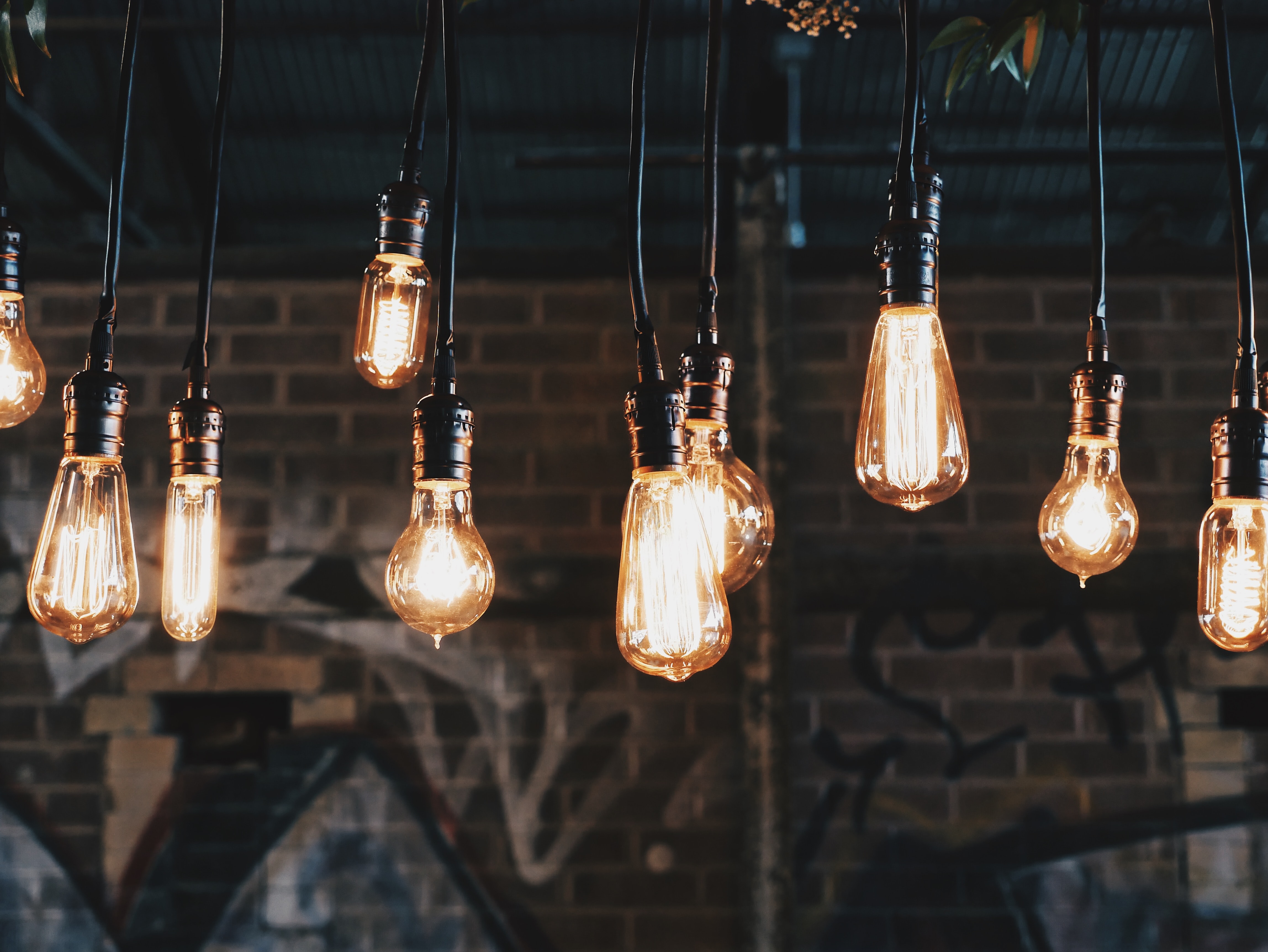 While we're on the topic of lighting, ensure your rental property's rooms are adequately lit. Dark living areas and scary basements make a bad first (and last) impression.
First, improve the natural lighting. If possible, remove obstacles that could be inhibiting light. That might be as simple (or complex) as chopping down a low-hanging tree branch. Or it could be deep-cleaning a window to allow more light to enter.
Next, on to artificial lighting. Consider using brighter bulbs and dimmer switches to provide a bit of flexibility. If overhead lighting is limited, consider adding a switched wall outlet near good locations for strong lamps.
4. Replace Handles and Knobs
Doorknobs and cabinet handles are cheap upgrades you can make to your rental property. Cabinet handles could be as cheap as $2 a pop, and sprucing up your kitchen with modern ones could make a big difference.
5. Replace Faucets
Bathrooms are one of the most important things renters look at, and wear and tear are easy to see here. If your faucets are old and gross, replace them with sleek, low-cost ones. And if your shower head has seen better days, give it a replacement.
Renters spend every day washing dishes in the sink and standing in the shower—these might seem like small renovations, but we promise they pack a big punch.
6. Replace Toilets
If your unit doesn't have a "low-flush" toilet, then you're literally flushing dollars down the drain. A new toilet will not only look better, but it'll net you savings in utility costs over the coming years for your tenants.
7. Work on the Yard
Maintain the yard and keep the grass and landscaping looking good. This might require a few days (or weeks) in the yard, or it might be as simple as buying a better lawn mower for your tenants to use.
Do your research or work with a local landscaping professional to make this as low-cost and low-maintenance as possible. They'll be able to help you identify native plants that'll thrive in your yard without needing excessive TLC (time, love, and care).
8. Trim Your Trees and Shrubs
While you're in the yard, take some time to trim up your trees, bushes, shrubs, and the like. Clipping branches and staying on top of unruly plants can make a big difference when it comes to curb appeal.
9. Build a Fence
If you live in a dog-loving area (like anywhere in Colorado), then there's a good chance your tenants will have pets. If your property allows these furry fuzz balls, make your backyard a safe, practical play space with a budget-friendly face.
Your fence doesn't need to be anything fancy—it just needs to be able to keep animals in. However, it can't be unsightly, so just say no to chainlink fences and the like.
10. Add Exterior Lightning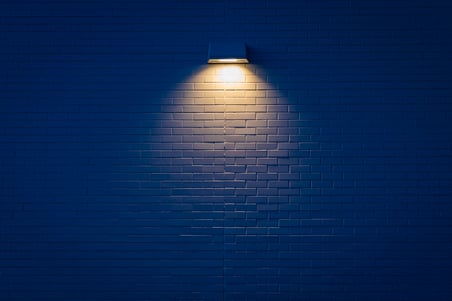 If you're going to spend time and money improving your property's backyard, then make sure tenants can use it any time of the day. Add a motion-sensor light or even a switch light to give your outdoor space the lighting it needs.
11. Paint the Exterior
Painting the exterior of your rental isn't going to be cheap—even if you do it yourself. However, a fresh coat of paint can make a night and day difference in your property's marketability.
Think about it.
If your property's less-than-pleasant paint job (or lack thereof) is making renters hesitant, then a fresh coat of paint may pay for itself in just a month or two. How?
Well, if your property rents for $1,250 a month, and it's been sitting vacant for 2 months, then you've already lost out on $2,500 of irretrievable income.
If a fresh paint job can get interested renters to open the door and peek inside, then it's likely a valuable long-term and short-term investment.
12. Pressure Wash the Exterior
If you've decided to paint the exterior yourself (or even if you just want to touch up the existing look), get out the pressure washer. You'll want to be careful with it to make sure you don't do any damage, but a savvy pressure washing can have much the same effect as a car wash—transformative!
13. Paint the Interior
Painting the interior of your house will be cheaper and less time consuming than painting the exterior. Plus, it's an easier job to DIY.
When painting your rental property, keep the colors simple and neutral. Off-white is almost always your best bet.
Paint every wall in every one of your rentals with the exact same paint color. That way, you'll have no problem doing a touch-up paint job in the future—which is far less hassle than repainting the entire room.
14. Patch the Holes
While we're on the topic of touch-up jobs, let's discuss patching holes.
Holes in your drywall are expensively ugly but oh-so cheap to fix. Before you repaint a room or do a touch-up paint job, you'll need to cover those bad boys up.
This could be as simple as a bit of putty in a wall repair patch kit.
15. Install New Flooring
Again, this isn't a cheap renovation project, per se—but it delivers when it comes to value for money.
Flooring is a make or break for some people, so make sure it stays clean and up to date in your rental property.
16. Add a Backsplash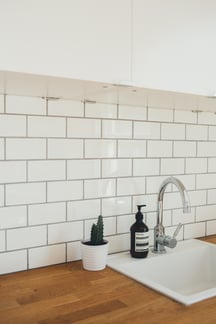 I want to preface this with a controversial opinion that backsplashes really don't make that big of a splash. They just don't.
However, they are a quick, affordable way to update your kitchen and give it that sense of je ne sais quoi.
17. Focus on Tried-and-True Styles
Don't try to be trendy. Trendy goes out of style in years, not decades. And out of style means more frequent (and costly) renovations for you.
For instance, white cabinets are timeless and always give you the option of redecorating in the future.
Popcorn ceilings are out. Wallpaper, out.
Outdoor living areas—that's always going to be in.
18. Maintain Rather Than Repair or Replace
The best renovations are the ones that never need to happen.
Maintain your rental's appliances, decor, and HVAC system. It's much easier and affordable to regularly service your rental than to have to repair and replace things when they break.
Prevention is always better than cures.
19. Provide Storage
Build a simple shed in the backyard, clean out the attic and make it a storage place. Or maybe do some work on your basement.
People have things, and they need places to put these things. Plus, if you're not renting out your property at the time, you can always rent out your storage space through Neighbor.
20. DIY When It Makes Sense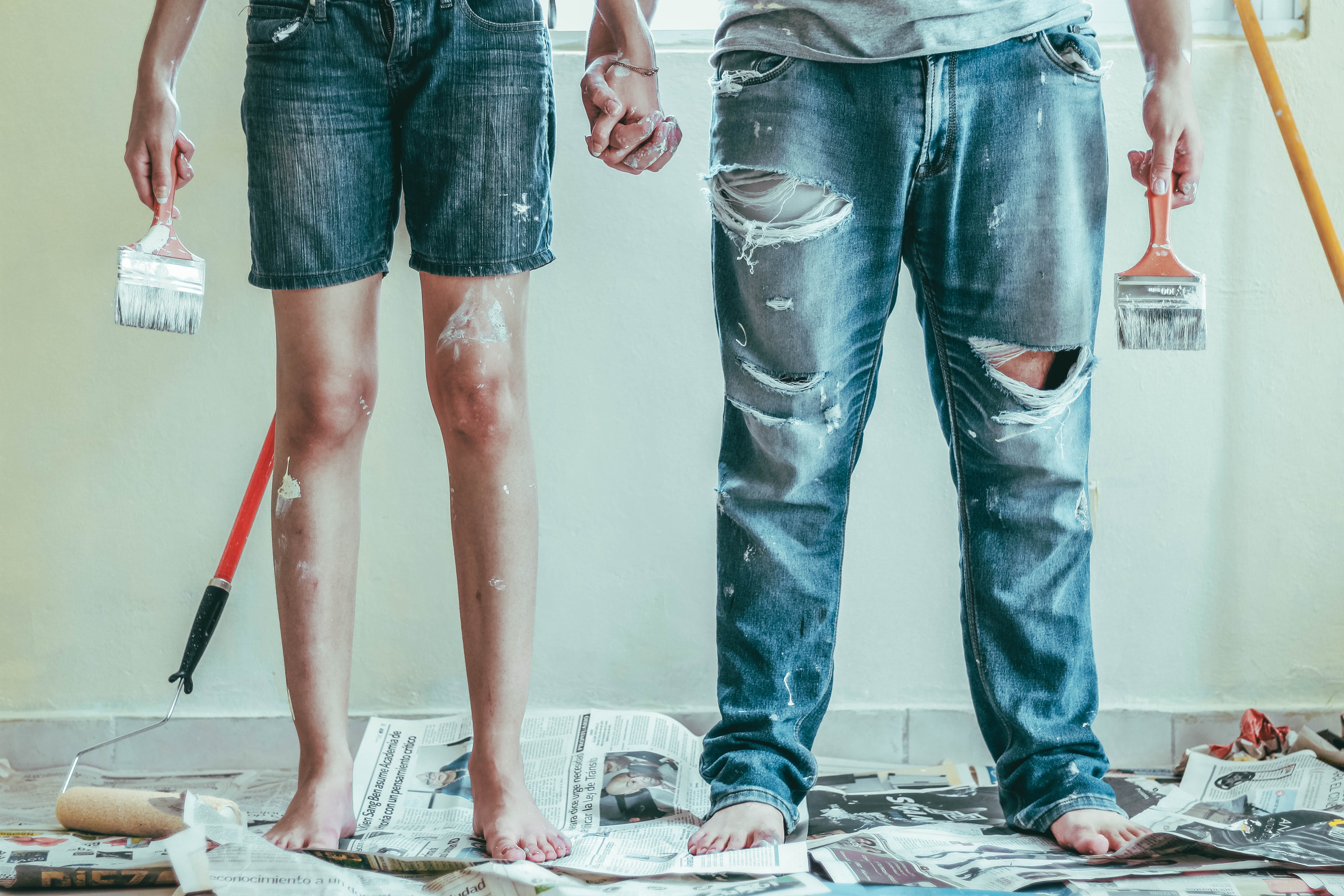 Despite what HGTV and your very handy uncle would have you believe, DIY is not always the best option. Often, DIY projects require more time, money, and resources. Unless it's a simple renovation job, you're likely better off leaving it to the pros.
However, if you enjoy handy-man work, then by all means—go for it.
21. Shop Around for Help
If you decide a project's a little over your head, hire a professional to get it done. But don't just sign the dotted line after the first phone call—shop around first.
Yes, they realize you're going to do that, and they might try to tempt you with some limited-time offer. Hold your ground. Get estimates from various places before you give a professional the head nod.
22. Claim Tax Deductions
Lastly, claim all available tax deductions from your rental property renovations.
For example, household repairs are considered fully tax-deductible—remodeling is not.
The IRS considers anything that increases the value of your rental property (or extends its life) a capital expense. As such, you'll have to depreciate the expense over multiple years.
However, we're not tax professionals, so please work with a qualified accountant when considering tax deductions.
How to Get Started
There you have it! There are plenty of budget-friendly ways you can renovate your home to increase its short-term and long-term value. Plus, you can do all of it without a sledgehammer or chainsaw—sorry, Chip.
Now, it's up to you to decide what you're going to do. Looking at this list might be a little overwhelming, but keep in mind that you don't have to do all of it. Start with some easy wins like replacing doorknobs and cabinet handles—then move on to bigger repainting and fence-building projects.
Your rental property is an investment, but it takes money to make money. Over the life of your rental, you're going to need to keep pumping money into it. However, the goal is to pump less money and net more income.
And these are the cost-effective renovations to help you make it happen.