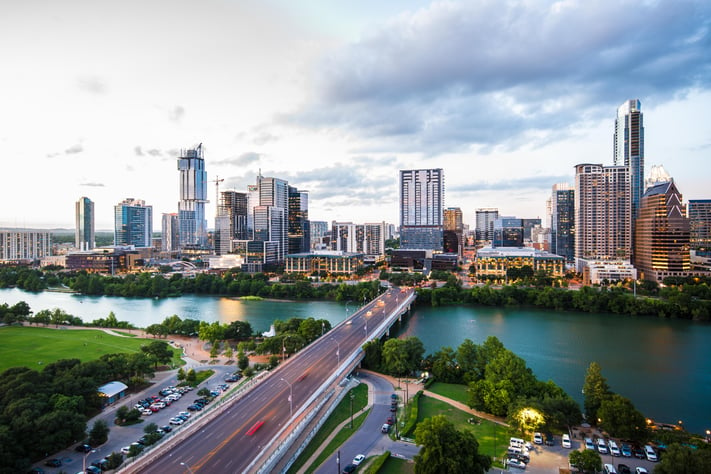 Renting out investment property in Austin can be a lucrative opportunity, but it also comes with a set of rules and restrictions that can seem daunting to first-time rental property owners and seasoned professionals alike. With laws constantly changing, it can be difficult to keep up and remain compliant. In this post, we'll cover five things all property owners should know to feel comfortable and confident renting their property in Austin.

Here are the top five things you need to know before renting your property in Austin

Security Deposit Laws: Under Texas law, landlords in Austin can require tenants to pay a security deposit, but there are strict rules about how these deposits must be handled and the amount that can be charged. For example, landlords must return the deposit within 30 days of the tenant moving out, and they must provide a written explanation for any deductions. Also, the maximum amount a landlord can require is one month's rent if the property is unfurnished, and up to two if it is.



Fair Housing Act: The Federal Fair Housing Act prohibits discrimination in housing based on certain protected characteristics, such as race, color, religion, national origin, sex, familial status, and disability. As a landlord in Austin, you must ensure that you are not violating any of these protections.



Texas Property Code: The Texas Property Code contains a number of provisions that govern the landlord-tenant relationship in Texas. It sets rules for security deposits, evictions, and even repairs. Ensuring you're familiar with the code will decrease your chances of being out of compliance with any laws or regulations when renting your property.

Safety Regulations: There are several local regulations in Austin that dictate the safety requirements for rental properties. For example, it is required that all properties have working smoke and carbon monoxide detectors, but it is not necessary to provide a fire extinguisher in the unit. It is also necessary that both the electrical and plumbing systems are up to code as they may be subject to inspection.



Texas Residential Tenancies Act: The Texas Residential Tenancies Act is a state law that outlines the rights and responsibilities of landlords and tenants in Texas. This includes rules about rent payments, lease agreements, and landlord access to the property.


Becoming a landlord can be a lucrative and rewarding experience, but it's important to approach it with caution and knowledge. By understanding these rules and regulations, we hope to provide you with the confidence to know you're protecting your property, your tenants, and your finances. Real estate laws are constantly changing, so it's always best to check with your local ordinances to ensure you're following the most current laws and regulations for your area.

As a property owner in Austin, understanding the local laws and regulations related to renting your property is essential to ensuring a successful and legal rental experience. By following the rules and regulations outlined above, you can protect yourself and your tenants while enjoying the benefits of rental income. Remember to always confirm with your local ordinances before you start the process of renting to ensure you are in compliance with all applicable laws and regulations as they change often. With careful planning and attention to detail, you can have a successful rental property and the confidence to know you're doing things the right way.

Here at Nomad, we're experts when it comes to pricing your property, finding a well-vetted tenant, and guaranteeing your rent for the duration of the lease you sign with your tenant. If you're interested in learning more about these services and why over 6,000 owners love working with us, get started by requesting your free Guaranteed Rental Estimate!