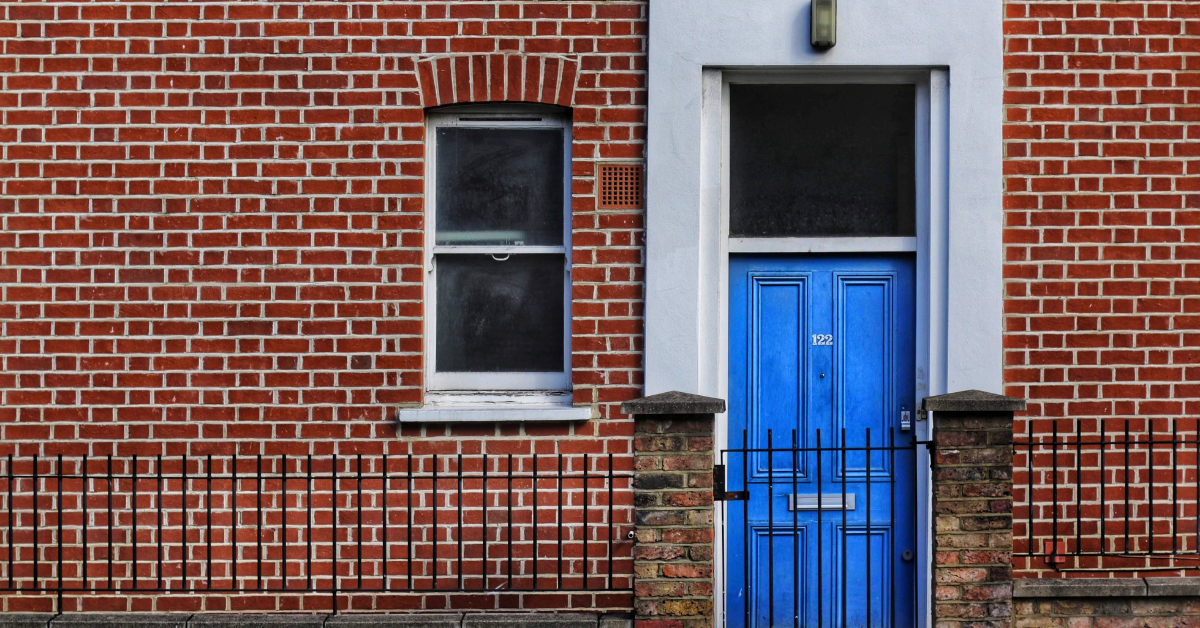 The short-term rental space has exploded in recent years. And it's not surprising given the stories of how much some short-term rentals can earn. While short-term rentals are certainly great for some people, they are not for everyone.
Managing a short-term rental requires a lot of time and energy. Counting on income from a short-term rental can be risky, as many owners learned the hard way when global travel came to a halt due COVID-19.
Further, the short-term rental space is fast evolving which means new risks including major regulatory changes (as we've seen in Denver and across the US), and oversupply of Airbnb and VRBO rental properties can pop up and impact your returns. Add the amount of additional wear-and-tear that can mean big maintenance and repairs bills down the road and it's clear that short-term rentals are riskier.
Fortunately, converting your short-term rental into a long-term rental property is relatively straightforward—and it's a lot easier than doing the reverse.
Below, we'll show you exactly how (and why) you should convert your property into a long-term rental. First, let's start with the why—then, we'll breakdown the how.
7 Reasons to Convert Your Short-Term Rental to a Long-Term Rental
Time Constraints
Need for More Consistent Cash Flow
Utility Payment Tradeoff
Oversupply of Airbnb, VRBO, and Other Short-Term Rentals
Decrease in Short-Term Rental Demand
Inconvenient Short-Term Renting Laws
Desire for More Reliable Tenants
1. Time Constraints
Managing a short-term rental is far from a hands-off experience. With renters going in and out day after day, week after week, you have to always stay on top of things.
From restocking the toilet paper to replacing the dish soap, there's a lot to do between renters—and there's not often a lot of time to do it.
Sure, you could hire a property management company to handle the nitty-gritty for you, but their fees will eat into your profits—big time.
After the setup, tenant placement, vacancy, maintenance, cleaning, and miscellaneous fees, you can expect to lose anywhere from 20% to 30% of your monthly earnings.
Woof.
A long-term rental is much more time-constraint friendly. Sure, you'll need to keep your property's occupied, but that's usually a once every year or every other year ordeal. Beyond that, the tenant should have it covered.
There are other things, too, like collecting rent, maintaining the property, and handling the tenant relationship, but those are things you can outsource.
For example, Nomad will handle marketing your property, finding tenants, collecting rent, and maintaining the property—and they'll only charge 6.5% to 11% of your monthly income. Plus, you get guaranteed rent, even if your property sits vacant—that's a lot better than paying a penalty fee when you're already struggling to find tenants.
2. Need for More Consistent Cash Flow
No doubt about it, short-term rentals have the potential to make more cash than long-term rentals, but the money is unpredictable.
Some months, you may make a lot of income. However, there will be weeks (and even months) where you make little-to-no cash—and that makes it challenging to cover the mortgage.
Especially when you consider the events of 2020, you can imagine how detrimental a nationwide quarantine can be on your short-term rental property. No travel means no tenants, and no tenants means no money.
With a long-term rental, you don't face the same issue.
A long-term rental property provides consistent, predictable rental income. Every month, you know exactly how much you're going to make and when.
Yes, there's still the risk of vacancies. However, if you're using a service like Nomad to guarantee your rent, that's no longer a factor.
3. Utility Payment Tradeoff
Tired of paying for your renter's hour-long showers? When you switch to a long-term rental structure, you can pass off those expenses to your tenants.
Generally, your tenants will pay for utilities and internet, meaning you save more cash every month. Plus, you won't get any late-night calls that the internet isn't working or Netflix is down.
4. Oversupply of Airbnb, VRBO, and Other Short-Term Rentals
Airbnb and other short-term rental marketplaces have exploded in popularity in recent years. I mean, Airbnbing is even a verb now.
This rise in fame (for both landlords and renters) has sparked everyone from your sweet grandma to your crazy uncle to rent their properties on short-term rental sites.
Now, when a renter wants to spend a night in the tiny town of Estes Park, they have over 300 options to choose from on Airbnb. That's good for renters but not so great if you're one of those landlords.
Excess supply means you'll need to lower your prices to compete, and that's still not enough to avoid vacancies sometimes.
The long-term rental market isn't facing the same issues—they're experiencing the opposite, actually. Rent prices are going up because the demand for long-term rental leases exceeds the supply.
5. Decrease in Short-Term Rental Demand
Global pandemics, trends, and travel restrictions can cause short-term rental demand to fluctuate. Avalanche danger can close ski resorts, and early winters can cancel summer hiking plans—all impacting your short-term rentals occupancy rate.
Long-term rentals don't face the same trending or seasonal impacts. With lease agreements in place, they're more immune to short-term fluctuations and the like.
6. Inconvenient Short-Term Renting Laws
Cities and counties are adopting Airbnb laws to regulate the short-term rental industry, and these laws can be a huge pain.
For example, Denver requires short-term renters on Airbnb to acquire a short-term rental and lodging facility business license, which collectively costs hundreds of dollars every year. Denver also requires landlords to collect and pay the Denver's Lodger's Tax, a 10.75% tax applied to your listing price.
Each city will have its own rules and regulations, so make sure you brush up on the law.
Keep in mind that long-term rentals also have specific laws they must obey—so do your research before getting too deep into the process.
7. Desire for More Reliable Tenants
Short-term renters come and go—as long as nothing's broken, their interest in the on-going maintenance of your home ends when they walk out the door.
Long-term tenants share a vested interest in keeping your property clean, neat, and tidy—they're the ones who live there day after day, week after week, and month after month.
Your long-term tenants will take care of all the basic maintenance outlined in your contract: cutting the grass, taking out the trash, replacing filters, cleaning the toilets, etc.
This ongoing maintenance extends the life of your appliances and property, driving up your property's value and saving you the cost of maintenance and repairs.
How to Convert Your Short-Term Rental to a Long-Term Rental
Convinced a long-term rental is the right way to go? Here's how to make it happen.
Upgrade Your Property
The needs for a long-term renter vary from a short-term renter. With a short-term rental, you can get away without having an on-site washer and dryer. However, that's a make-or-break detail for renters, so you'll want to consider that for your long-term property.
You'll also need to stock the property with ongoing maintenance supplies and equipment. This could include a lawnmower, snow shovels, brooms, rakes, mops, cleaning supplies, air filters, and the like.
On a broader level, you'll need to decide whether you will provide a furnished or unfurnished rental. Most long-term tenants will have their own furniture and belongings, so you'll likely need to sell your current furniture or find a place to store it to get the benefits of quality, long-term tenants.
Update Yourself on the Laws
Cities and states will have their own laws regarding landlord-tenant laws. For example, in Colorado, you have to return a security deposit within 30 days if another timing is not agreed to in the lease—whereas some other states give you 60 days.
Brush up on all of Colorado's landlord-tenant laws in this handy-dandy guide.
Market Your Unit
No more Airbnb or VRBO—this is a whole new world for you! You'll now need to list and advertise your property on a rental platform.
Find the Perfect Tenant
Once you start getting interest in your property, it's time to screen tenants and narrow it down to the best-of-the-best.
Need some help find the perfect tenant? Read our guide on How to Find the Best-of-the-Best Tenants for Your Rental Property.
Lease Your Property With Nomad
Getting started with a long-term rental property can be a bit overwhelming. We get it.
Let us help.
Nomad can list your property, find tenants, collect the rent, and even managing ongoing maintenance and tenant relationships. Basically, we do it all.
Just fill out our quick-and-easy application, enjoy the rest of your day, and receive a free guaranteed rent offer within the next 24 hours. It's that simple!
Learn more about how the whole Nomad thing works.
Still can't decide what to do? Give our team a call or send us an email, and we'll help walk you through your options. Long-term rental units boast stable demand, high occupancy rates, and ongoing financial security. You can't go wrong with converting your short-term rental into a long-term rental as soon as possible.