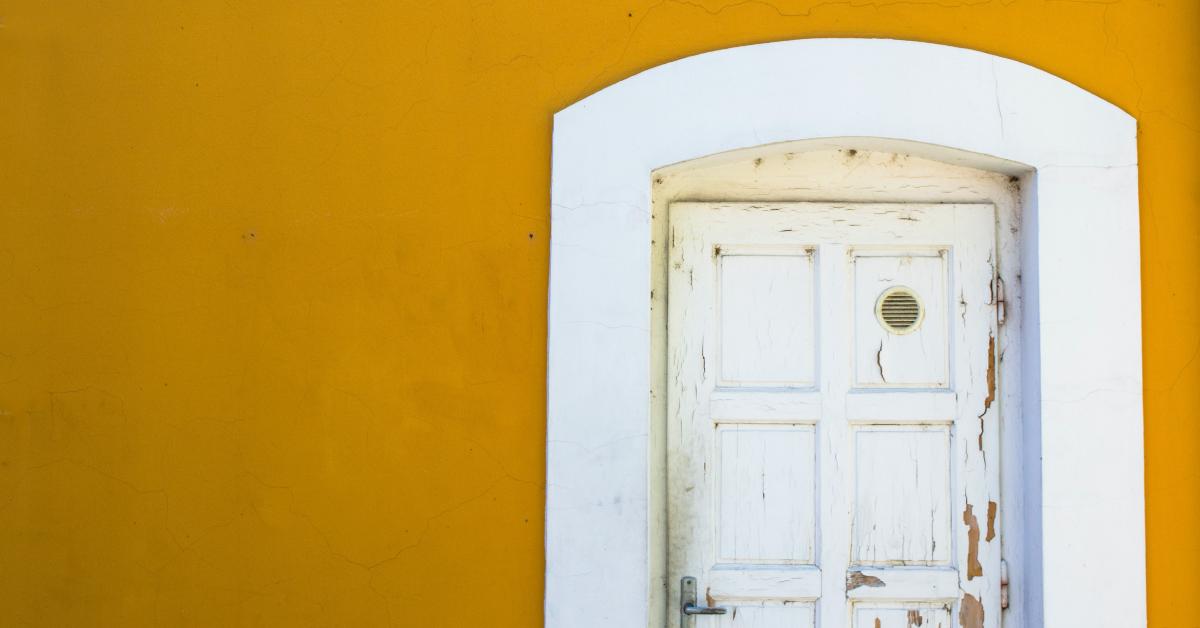 "Normal wear and tear"—it's something you've probably seen in a rental lease somewhere. You may have even thrown the term around yourself once or twice.
But what does it actually mean?
Good question.
The answer determines when you can keep your tenant's security deposit—so it's critical you understand the real definition of normal wear and tear.
Get it wrong, and you could end up in a heated dispute. Get it right, and you could fairly use the security deposit to make much-needed repairs if warranted.
Let's get into the nitty-gritty to help you understand the nuances.
Definition of Normal Wear and Tear
Normal wear and tear on a rental property is often defined as the expected decline and deterioration due to normal everyday use. It's not caused by neglect or abuse—it's caused by aging and frequent use.
Normal Wear and Tear vs Damages
Examples of normal wear and tear would usually include:
Minor scrapes or dings on a laminate or wood floor
Fading carpet or hardwood coloring
Worn carpet
Chipped paint around the edges of a door
Old appliances needing part replacements
Doors beginning to stick
Loose grouting around bathroom tiles
These are deteriorations that happen by simply living in the property. The tenant didn't do anything wrong to cause these declines.
Now, let's look at examples of tenant damages to see the difference:
Large scrapes, craters, or holes in laminate or wood floor
Significant stains or holes in carpet or flooring
Gaping holes in walls or non-approved paint jobs
Broken microwave glass or door handle
Cracked windows or shattered mirrors
Smashed, missing, or cracked bathroom tiles
Inappropriate items in garbage disposal
These are not natural deteriorations—these were caused by tenant abuse or neglect.
For another example, think about a car's normal wear and tear. If you lease a vehicle, simply driving it around will wear out the tires, put miles on the engine, necessitate oil changes and tire rotations, get the exterior dirty, and bring small amounts of dirt inside the vehicle.
That's natural. That's to be expected. And that's normal wear and tear.
What's not to be expected is a cracked bumper, tears in the interior fabric, large dents, or a splintering windshield.
Why Wear and Tear Conditions Need to Be in Your Rental Lease
Fault and responsibility determine who pays. That's why it's critical to establish responsibility and baseline measurements from the get-go.
Your tenant doesn't want (or deserve) to pay to maintain your property. It's your property—that's your job.
However, while they're staying in the home, there are things they're responsible for.
To ensure there's no confusion or misunderstandings, you'll need to take care of a few check-in items:
Include Maintenance Responsibilities in the Lease: Your lease should include everything the tenant is responsible for: taking out the garbage, replacing lightbulbs, keeping the kitchen clean, vacuuming, raking leaves, snow removal, changing air filters, etc.
Perform a Walk-Through Inspection: Walk your tenant through the property together before they officially move in. Find any existing conditions and document them. Take pictures so that you can compare before and after. Have the tenant create their own list of pre-existing conditions—verify any of those claims. You'll do a similar walk-through inspection when the tenant moves out to discover any significant damages beyond normal wear and tear.
If your tenant neglects to cut the grass and the yard gets overtaken by weeds, that's the tenant's fault. But if the washing machine stops working, that's not the tenant's fault.
Responsibility needs to be defined in the lease to avoid security deposit disputes later.
Using a Tenant's Security Deposit
If you determine that the condition of a part of your rental is due to tenant damages (not normal wear and tear), then you can justify using the security deposit to cover those costs.
However, you'll need to ensure you communicate this with the tenant and keep an itemized list of what you used the deposit to fix and why.
This typically occurs during the move-out inspection, but it's more effective if you take care of this beforehand. When appropriate (and agreed upon in the contract), you should conduct planned periodic inspections of your rental every 3 to 6 months.
Periodic inspections can ensure tiny problems don't become big problems—like spreading mold or client's misusing an appliance. It's also a good opportunity for you (as the landlord) to make ongoing repairs, maintenance, and replacements.
If you notice the Wi-Fi is terribly slow, then you can make upgrades. Or if the hot water is lacking, you can make repairs to the water heater.
Make repairs like this, and your tenants (current and future) will thank you for your time rather than resent your intrusion.
Inspections like this make it less of a check-up and more of a "how can I help?"
Remember, your tenant's security deposit is not for updates or renovations—it's only to cover tenant-caused damages.
Prepare Your Home With Nomad's Home Standards Checklist
Whether you're preparing to work with Nomad or lease a property on your own, it's helpful to look through a checklist to ensure nothing slips through the crack. At Nomad, we use our Home Standards Checklist to ensure every property meets our standards.
This not only attracts high-quality tenants, but it allows you to rent your property for top dollar and improve your renewal rates.
Here's a brief overview of what we look for in our checklist:
Safety: Check to make sure there are no electrical, water, or gas issues that could put tenants or the property at risk. Double-check doors, windows, and railings.
Functionality: Ensure all appliances and mechanical devices in the home are working properly. This goes beyond making sure the dryer turns on and the fridge is cold—this includes checking outlets and GFCIs, installing new filters, testing exhaust fans, fixing loose door handles and windows, and aligning cabinet doors and drawers.
Cleanliness: Look at the inside and outside of the home for debris, belongings, cracks, stains, water damage, and paint condition.
As Advertised: Ensure the property lives up to the expectations set in the rental property descriptions and marketing pictures.
Put Your Wear and Tear Worries to Bed
Lease your property with Nomad, and you can forget about this whole conversation. We know exactly how to protect your home and your wallet:
Top-Notch Tenants: We only lease your property to the best-of-the-best tenants—tenants that'll love your home and make it better, not worse.
Professional Lease Agreements: We help draft the perfect leases to protect your property.
Property Protection Plan: Our

$10K Protection Plan

covers any damages in excess of your tenant's security deposit, meaning you're always protected.
Ongoing Maintenance: If you'd like, we can manage repairs and maintenance through our trusted network to mitigate problems and nip issues in the bud.
Oh, and did we mention you get paid every month, no matter what? No more vacancy pain or delinquency costs—we handle all of that for you.
So, what are you waiting for? Request your rent offer now and get a free guaranteed rent estimate within 24 hours.