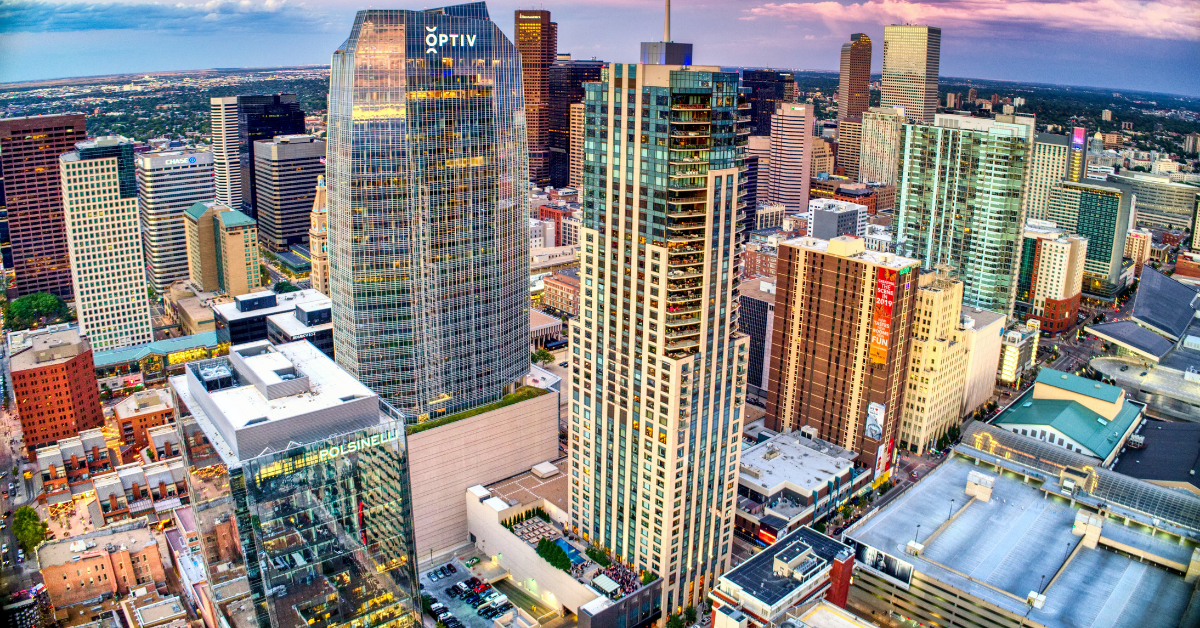 Rent prices aren't set in stone—they ebb and flow throughout the year. Industries like retail, sports, and travel do the same thing. That's why you can book a beachside cottage in December for less than half of what you pay in July. It's also why you can buy super-discounted skis and snowboards in the summer.
It's all about supply and demand. That's just how pricing works when it comes to seasonality.
Landlords sometimes forget that seasonality impacts rent prices, too. The prices you set in April aren't the same prices you can ask for in December.
That's not just opinion or hearsay, either—we have data to back it up.
Rent Seasonality in Denver, Colorado
We collected data on rent prices in Denver, Colorado, for the last 4 years to better understand market seasonality.
MLS Data
Here's what we found:
The Highest Average Rent Price Is in May: On average, rent prices peak in May. This is after the year has warmed up (literally) and before the busy summer months. The highs stay up through the summer and begin to dip after August.
The Start of the Year Is Slow: January and February are the lowest months for average rent prices. Things slowly pick up as the year progresses, peaking in May and beginning to cool off again when schools start back up.
2021 Was a Bit of an Anomaly: From 2018-2020, rent prices peaked in May and slowly declined until the year's end. However, in 2021, rent prices didn't peak until August, and they maintained a reasonably high price through the end of December.
Rent Prices Follow Lease Volume: It's all about supply and demand. The highest amount of new leases is also (on average) in May, staying high through the summer and declining once September rolls around.
Why Do Demand and Prices Skyrocket in the Summer?
From the data, we can see that demand, leases, and prices have consistent highs during the summer months. This isn't a fluke or a passing trend. Several factors influence this:
High school graduates leave home for college or jobs
College students graduate and move to new locations for full-time work
Families with kids in school wait until summer to make big changes
Warmer months make it easier to travel, load and unload furniture, and carry boxes
Real estate turnover is high with all of these changes, giving would-be tenants more housing options. However, demand exceeds supply, leading to pricing competition to win rental contracts.
Looking at the data for 2021, landlords were able to raise prices by more than 50% in the summer compared to the cold winter months.
What To Do About It
Now that you know the market data, it's time to use it to make better decisions for your rental properties. Here are some takeaways to consider:
Rent Your Properties in May: Try to start your leases in May or June. Use 12-month or 24-month contracts to try to maintain the same leasing schedule, helping you renew at a similar (or higher) rate each year.
Get Your Property Ready in the Off-Season: If you're considering joining the long-term rental market, start making preparations at the beginning of the year.

Use the early months to make investments

, repairs, and

necessary conversions

so that your property is ready come May.
If Your Lease Is in the Off-Season, Try to Get it into the On-Season: Rather than let your property sit vacant while rents go up, try to end your next lease at a better time of year, even if it means you sign an odd lease length such as 13 or 18 months, or let your existing renters go month to month until a better time of year.
Consider Waiting to Lease Your Property: While you don't want your property to sit vacant and lose money, locking in a contract at a lower value could decrease your annual income. Look at the numbers. If you leased your property in February 2021 for $1,981 per month, you'd make $21,791 for the year. However, if you waited until April, you'd lease your property at $2,519 per month, making $22,671 for the year.
Let Nomad Do the Heavy lifting for You
Pricing your rental, finding tenants, and handling all the nitty-gritty aspects of being a landlord takes a lot of work. Save yourself time and get guaranteed rent (at the best price) by working with Nomad.
Our expert marketing and leasing team will find you a great tenant in the fewest number of days, helping you avoid costly vacancies and earn top dollar. Or, bring your own tenant. You'll get paid every month (no matter what). We'll even provide you with a $10K Protection Plan to cover your property from any damages that exceed your tenant's security deposit.
Get started today by requesting your free, no-obligation guaranteed rent estimate. If you like what you see, we can move forward with getting your property rent-ready—ideally in time for May.